Asia's largest art extravaganza kicks off
19th Asian Art Biennale underway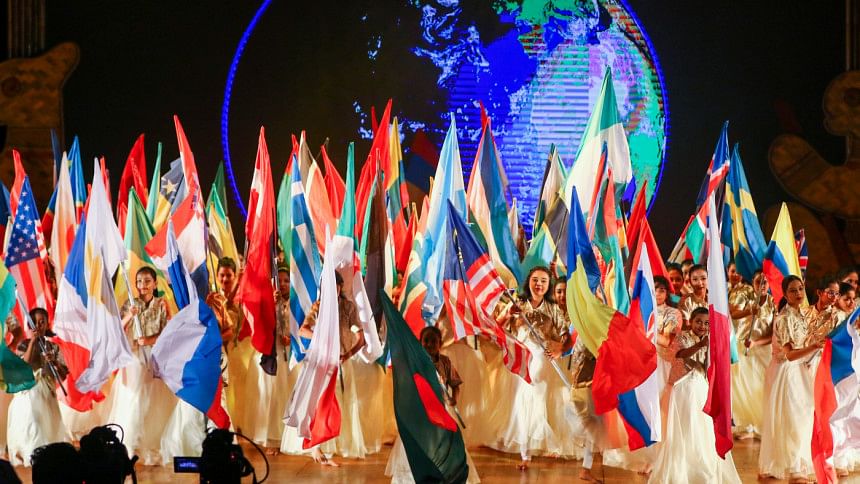 An amalgamation of enchanting arts and creative art forms, the 19th Asian Art Biennale Bangladesh has brought together 114 countries and 493 artists under one roof at the heart of Dhaka, with the theme of "Home and Displacement". It is said to be the biggest art exhibition in Asia.
The grand opening ceremony commenced at the National Theatre Hall of Bangladesh Shilpakala Academy, on Thursday. Honourable Prime Minister Sheikh Hasina inaugurated the exhibition virtually, as the chief guest at the programme.
Md Abul Monsur, Secretary, Ministry of Cultural Affairs, President of the Jury Board and Artist Mr Rafiqun Nabi and Member of the Jury Board Mr Jaroslaw Suchan were present as the special guests at the programme. State Minister of Cultural Affairs, K M Khalid, chaired the event and handed over the awards to the winners, on behalf of Prime Minister Sheikh Hasina.
Prime Minister Sheikh Hasina emphasised on the rich history of arts, and how artists brought revolution through their bold art forms.
"Any nation's sense of self is expressed through its art culture. From the artist's canvas, country or nation's political, cultural, and natural surroundings are shown which boosts consciousness in people. Our artists have played a pivotal role in the language movement and independence for our country," said Sheikh Hasina.
"We have worked together to extend Shilpakala Academy by creating National Theater, Experimental Hall, Music and Dance auditorium, Fine Arts Auditorium, and more. We have constructed new buildings for the academy in 64 districts and have set up Shilpakala Academies in 493 upazilas," added the Prime Minister.
The Prime Minister hopes that the 19th Biennial Asian Art Exhibition will help artists to nurture their artistic freedoms and bring more social changes in the world.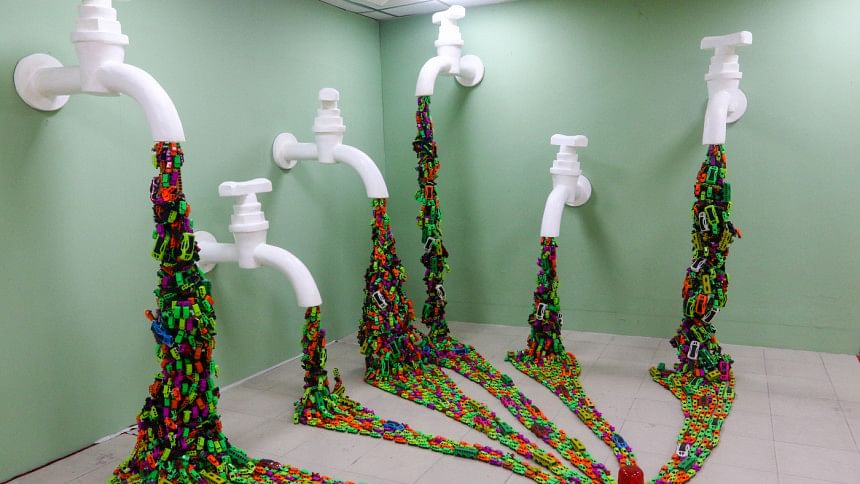 Polish art critic Jaroslaw Suchan reflected on the theme of the Biennale, and how artists stage their protests on their issues through art.
Rafiqun Nabi announced the names of the grand winners and special honourees. The winners received BDT 5 lacs while special honourees got BDT 3 lacs. The winners also received a crest and certificate for their outstanding work at the exhibition.
The grand prize winners are- Sushanta Kumar Adhikary, Yasmin Jahan Nupur, and Nederland artiste Harold. The special honourees were presented to Fareha Zeba, Jayatu Chakma, Mamur Ahsan Mahtab, Maynul Islam Paul, Suman Chandra Das, and Portugal artist Ana Silvia Malhado.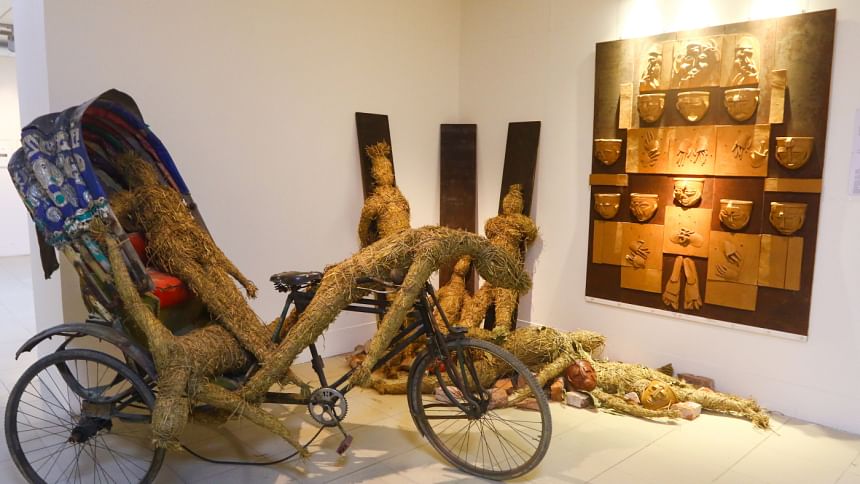 The month-long exhibition will run from December 8 to January 7. The exhibition will feature interesting segments including- Children's corner, International art camp, Seminars (Home and Displacement), Bangabandhu and Liberation War, performance arts, sculptures, painting exhibitions, installation art and new media, among others.