Wind of Change releases new song amidst Coke Studio backlash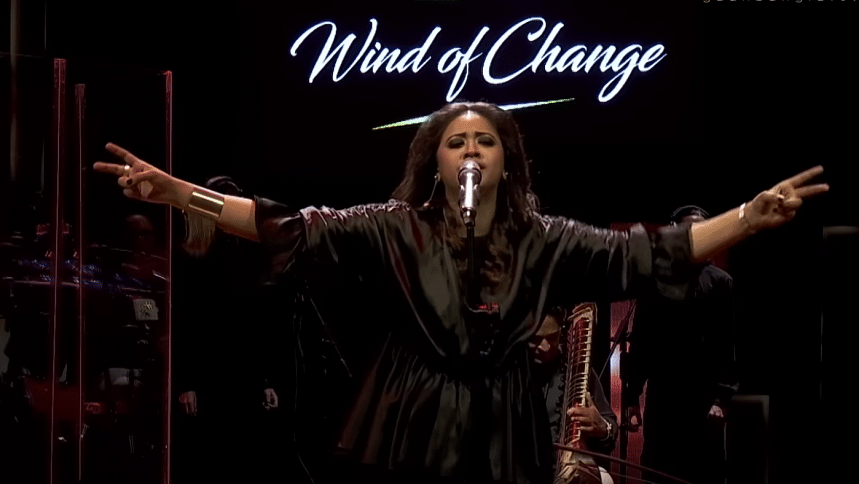 Amidst all the controversies regarding Coke Studio Bangla, another musical program, Gaan Bangla released their new song "Dui Kuley Sultan" today. The song features National Film Award-winning singer Oyshee. 
The song was written and tuned by legendary Folk artiste Gafur Hali and the music is composed by Kaushik Hossain Taposh.
Earlier, Wind of Change featured eminent artistes like James, Ayub Bachchu, Andrew Kishore, and Rezwana Choudhury Bannya.
Wind of Change was an innovative idea brought to life by the National Award-winning composer Kaushik Hossain Taposh and the Style Icon Farzana Munny. 
This show exclusively features musicians from all over the world to bring a whole new brand of cultural mixture into the world of music. 
Wind of Change not only focuses on traditional songs but genres of all varieties that people from all walks of life can wholeheartedly appreciate. 
The show aims to bring talented musicians under one roof to create a unique set of evenings that transpire cultural differences and aspires to achieve new standards in music.