Will release new album soon: Arnob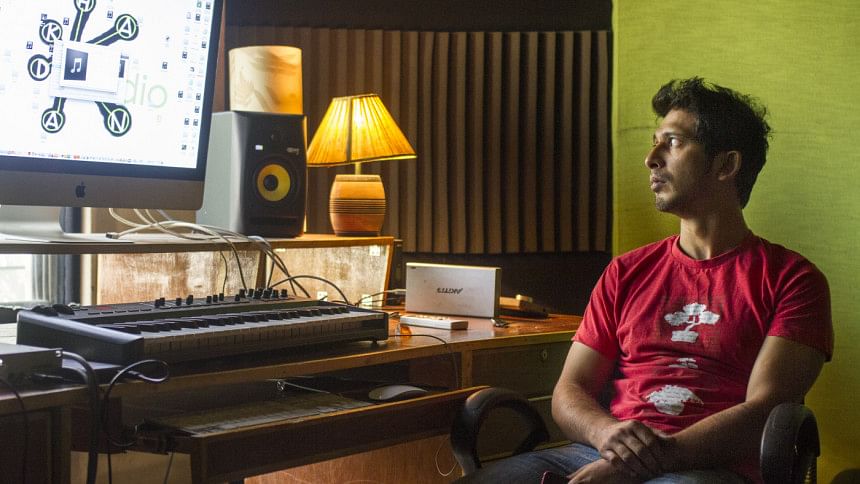 Shayan Chowdhury Arnob, a popular name on the list of Bengali music lovers, has not failed when it comes to keeping up with his fans' expectations.
In recent years, he has grown to be what many would call a magician, playing and experimenting with new tunes and beats, all of which trace back to the traditional roots of this subcontinent.
With his concert, "Magical Night" just around the corner, The Daily Star caught up with the musician to learn more about performances that are yet to reach his listeners in the upcoming days.
Let's talk about your journey in Coke Studio Bangla. Where does the 'Magic' come from?
Coke Studio Bangla has always welcomed experimentation, and that is where the magic comes from. The journey so far has been very rewarding, I must admit, as trying out new things and making mistakes are two actions that leave us with a lot of new knowledge.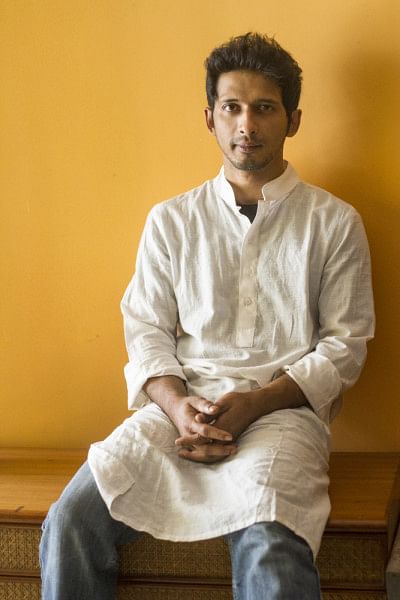 Trying out new combinations and fusing old roots with new branches is challenging. However, the thrill this challenge brings is intriguing and very empowering.
There are ups and downs in every chapter of life, and this journey is no different. But there is beauty when a bunch of musicians create chaotic harmony. And that's what fuels the magic, I believe.  
You will soon be performing in "Magical Night", where you will be seen live alongside Anupam Roy, Taalpatar Shepai, Meghdol, and the famous Hatirpool Sessions. What should the audience expect from you today?
We have been rehearsing so that we don't let down our listeners, but I also look to keep a special request segment where I will sing what my audience wants me to.
I really don't want to disappoint them.
Should the audience gear up for more Arnob-Anupam collaboration?
Can't really say. We had made plans before, but time was never in our favour, so nothing was made official. However, let's see what this meeting at the concert leaves us with!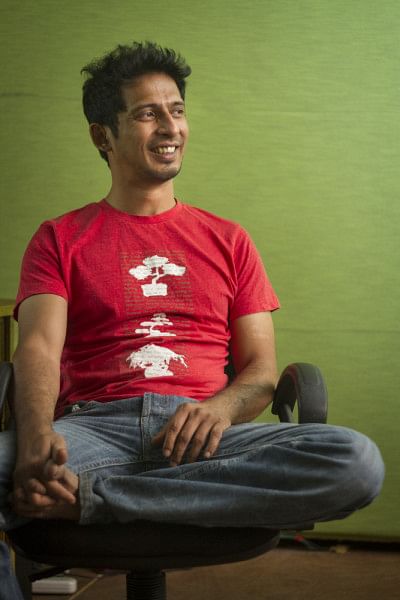 Give us a sneak-peek of what's coming next on Coke Studio Bangla.
Well, the next track, will be another experimental number where two artistes from polarised musical images will bring forth the fusion of a serious musical practice and pop.
Also, Coke Studio is not about individuality; rather, it's a collective effort to create good music. I have never believed in competition and always look to encourage participation. 
We all have our own different sounds and that's fun, but together we can cater to a wider audience. 
What other ventures are you currently working on?
I have been working on an album, for quite some time and hope to release it soon. It will comprise of 10 new tracks, mostly solos, with lyrics driven by celebrated poets.
However, I have something special in mind for this project, and hope the wait will be justified once it is released.