What makes Karnival stand out?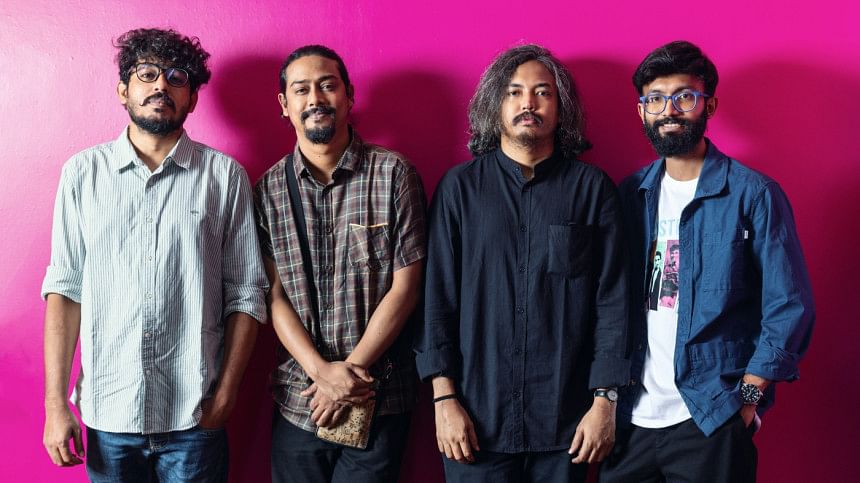 For those who hopped on the bandwagon during the pandemic streaming boom, Karnival is one of the freshest rock bands in the Bangladeshi music industry. However, for those involved in the musical scene themselves, Karnival is finally receiving its due after almost a two-decade journey.  
Karnival started as a passion project between friends Tinu, Sabbir, Tonmoy and Sunny in 2006. Together, they made their debut album, "Indraloy." "When we started, we never really thought about getting 'big'. Whenever we did shows, our friends would show up, probably because we were present at their performances," jested Tinu Rashid, the only remaining member of the founding lineup.
In 2011, Salmi, Mousum and Khalid would join and remain their most recognised faces, working on albums "Attotshorgo, "Dysfunctional Motion Picture" and "Mohomukti." "In truth, we just hung out," said Khalid Ashraf. "Even before we joined Karnival, we simply just bonded and listened to music, and shared our musical ideas. This is probably why we've stuck together for so long."
According to the members, they often said no to shows just because they didn't 'feel like it'. They would often stay at home and watch concerts together. "A K Rahul deserves props for supporting us throughout the years. There were times that he wanted to book us for a show, but we didn't show up because we didn't want to travel from Moghbazar to Uttara!", laughed Tinu.
"Mohomukti" was a turning point for Karnival, becoming a sleeper hit on platforms like Spotify and YouTube during the pandemic in 2020. "Honestly, the album was becoming a burden on us," said Salmi Rahman. We had started recording it in 2016, but we had nowhere to release it. Streaming wasn't nearly as prevalent as it is today," said Khalid. "We were waiting for the right time, and thankfully, it worked out."
The band gave another shoutout to Anamul Hasan Raju for mixing the album and Shiron for making its art.
Further solidifying their rise in the industry came "Live from Control Room" in 2021, their first solo concert. "We would like to give all the credit to Trinan (Rudan Al Amin), our manager. We were extremely sceptical when he proposed a solo show, and that too with the ticket price of Tk 500," smirked Tinu. "I was requesting him to keep the ticket price at Tk 200-250!"
Within 10 days, the tickets were all sold out, with fans and music lovers pouring their hearts out with each song that they played. So successful was the concert that a sold-out sequel was organised soon after.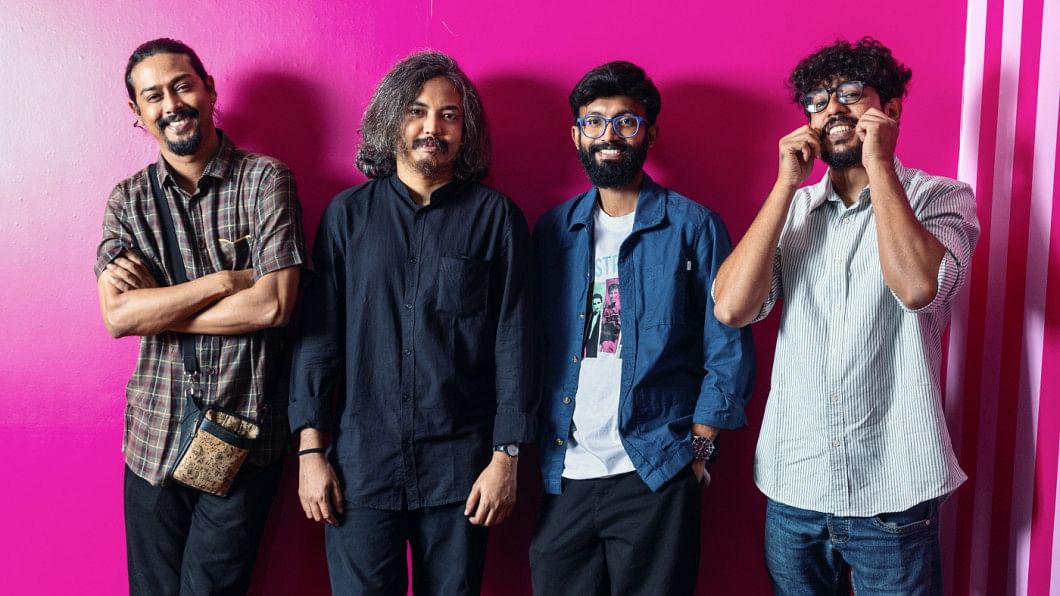 "We plan to do a third solo show, but this time, the name and theme will be different," said Rudan.
Currently, Sharar Shayor and Ibon Ibtesam are playing as guest members of the band, while Barakat Shovon is the sound engineer.
The end of our conversation inevitably took a philosophical turn: what really made Karnival stand out after nearly two decades of music? Is it their highly experimental and ahead-of-their-time music? Is it their timeless hits like "Bhrom," "Amar Shotto", or "Sheishob Din Ratri? "  Or is it the fact that the new generation simply caught on to the fact that Karnival were a criminally underrated band?
Unfortunately, neither I nor the band could come to a definite conclusion. "We are happy that young people are listening to our music. As for the rest, we are just guys who love doing what we do. When I came from work to the jamming session, every negative thought and worry just seeped out of my body. I was happy," said a reflective Tinu Rashid.