Shonar Bangla Circus all set for solo-concert tomorrow
"Hyena Express Experience" kicks-off at 5:30 pm at the Liberation War Museum Auditorium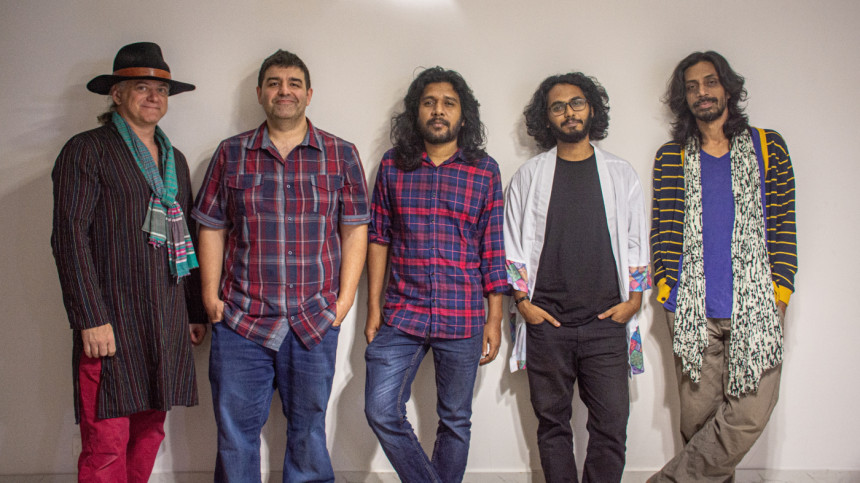 Shonar Bangla Circus, one of the most popular bands in Bangladesh, will be performing live at their upcoming solo-concert "Hyena Express Experience", this Friday, November 25, at the Liberation War Museum Auditorium.
The concert will begin at 5:30 pm and will run till 8:30 pm.
"Hyena Express Experience" is a themed solo-concert, conceptualised and organised by Shonar Bangla Circus. At an average concert, featuring a line-up of multiple bands, fans only get to see their favourite band perform for less than an hour each. So, with the intention of giving fans an opportunity to watch their favourite band perform a longer set-list, over around three hours, Shonar Bangla Circus decided to organise this solo-concert.
The date is also a special one for the band, as it will mark a year since their first album—"Hyena Express"—launch concert "Hyena Express Experience", took place at the Dhaka TSC Auditorium on that same day.
The band personally believes that solo-concerts are the most intimate way for fans to experience Shonar Bangla Circus' performance. Friday's concert will not only feature live electric and unplugged performances from their critically acclaimed concept album "Hyena Express", but will also have other art forms such as poetry recitation, theatrical performances, shadows and projections, to a variety of other surprises that the band wants to share with their fans.
Tickets for "Hyena Express Experience" are available online at sbctour.live and for spot-purchase at outlets of Heavy Metal T-Shirt and Acoustica. All relevant information for the event can be found on the band's official Facebook page.