From Santiniketan to 'Shondhatara'
Sunidhi Nayak opens up
Growing up in Santiniketan, Sunidhi had a passion for Hindustani classical music. However, destiny pushed her towards Rabindra Sangeet, and her love for classical music took a back seat. Then "Shondhatara" came along and changed her life—her voice and cracking chemistry with Arnob captivated the audience.
The gorgeous singer dropped by The Daily Star to discuss "Shondhatara" over a cup of coffee and much more.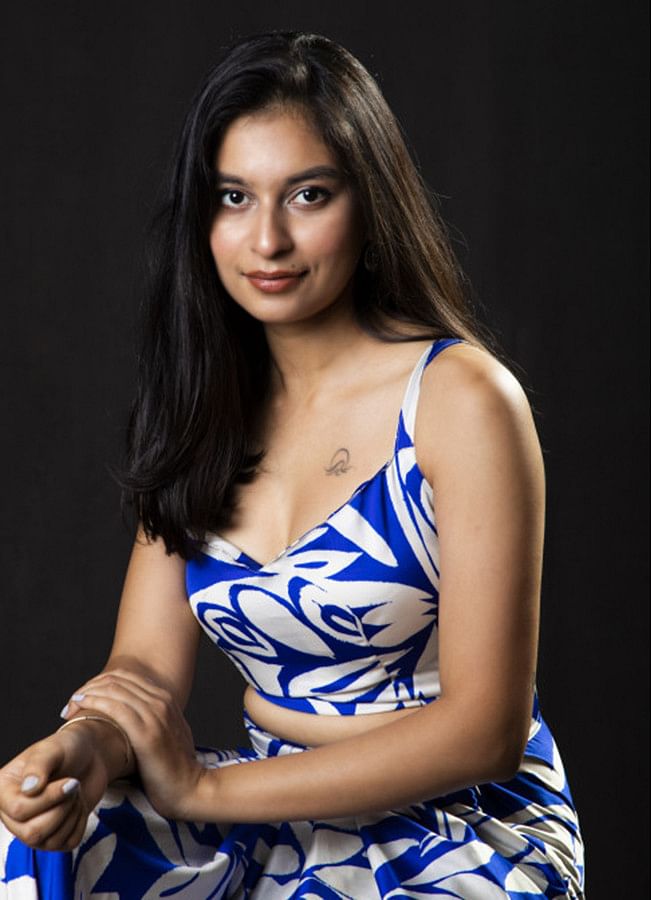 What's the story behind 'Shondhatara'?
From an early time, I have learned Raag Yaman "Main Waari Waari Janugi" from my guruji. In 2019, I decide to record this song with the help of my friend in Goa. I was trying really hard to release this song. However, I couldn't figure out how I could make the Bandish accessible to normal audiences. We came up with a decision to translate the song from Hindi to Bangla. Thankfully, Arnob came up with a pop song, "Bela Haray", which was added to my song. We decided to pitch the final song to Coke Studio and they loved it.
How did you come up with the idea to translate the song?
The song was already recorded in Hindi and the whole arrangement was done by Adit Rahman. However, Coke Studio Bangla insisted that we do the Bandish in Bangla. Then, Sumon bhai, who works with Bangla kheyal, told one of his students, Bibhash to translate the song. I told Bibhash that it's a very traditional Bandish and thus using colloquial words won't give the same flavour. He did a wonderful job with the translation.
Your chemistry with Arnob was quite evident in 'Shondhatara'
Our chemistry was reflected through our set design. As you can see, there are two separate rooms: mine is organised and has a floral theme, whereas Arnob's room is disorganised and only has a light and a guitar. I enjoy Rabindra Sangeet and classical music, but I also enjoy constructing reels, but Arnob, who prefers pop music, does not enjoy dancing or making reels. Arnob admitted during our Facebook live that he had to dance in order to compete with me, because I performed so well.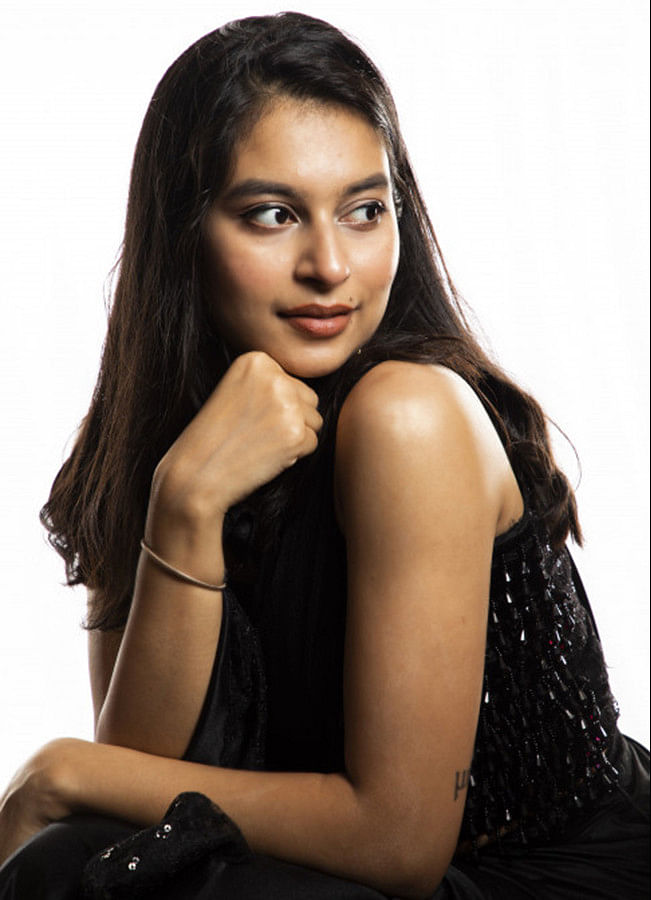 While some liked 'Shondhatara'; others weren't quite pleased with it.
I am an overthinker, which is why I couldn't release any album for two years. I value audience feedback; if they like it, that's fantastic. If they don't, that's fine too. 
On social media, many have accused Arnob of only working with his close friends. What's your take on this?
Arnob is a huge artiste, who is always looking for new talent. I have always suggested that he work with other artistes. When our song was released, many people called it a product of 'nepotism', but I don't take that to heart, as people will continue to say such things whether we collaborate or not.
When can we expect your next album?
I've already recorded five songs for my album, but I'm still waiting for the music video to officially release the album. I am hoping that I will be able to release it within two months.
Will you be debuting in a web-series soon?
My father was a theatre artiste and I used to go watch stage plays with him. I have received 2-3 offers for projects. I liked one of them, so if it is finalised, I will surely inform everyone.