The Debut Album of Pink Floyd ft. The Beatles
In 1967, on this day, August 4, Pink Floyd released their debut album The Piper at the Gates of Dawn under the EMI label. At the same time, The Beatles were recording Sgt. Pepper's Lonely Hearts Club Band.
Studios apart, The Beatles' influence on Floyd's debut album shines on in multiple shades.
PART I: The Sound Engineering of the Beatles
Norman Smith was the first sound engineer of the Beatles. He first met John, Paul, George and Pete (Best) on June 6, 1962 in Studio No. 2 at EMI at Abbey Road in London. Studio 2 would soon become the "Beatles Studio". That day, on what was their first recording session, the Beatles recorded "Besame Mucho", "Love Me Do", "P.S. I Love You" and "Ask Me Why".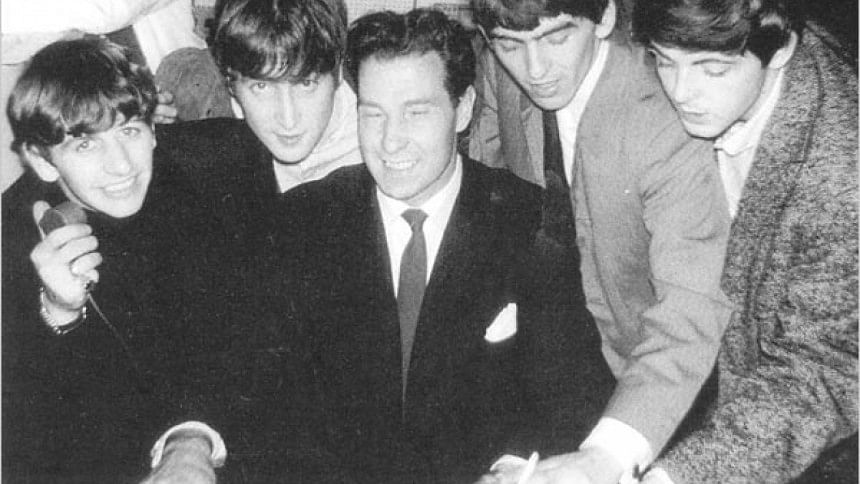 That first introduction with Norman Smith led to the beginning of shaping the sound of a generation. The ears of young people had become tuned to a distinct sound.
Smith was associated with every Beatles song from their debut album Please Please Me (March 1963) to their sixth studio album Rubber Soul (December 1965). After Rubber Soul, Smith got a promotion. He became a record producer at EMI. Having worked with George Martin, the first and iconic Beatles producer, Smith had learned a trick or two in record producing. He now needed a band to hit the road.
A friend advised Norman Smith to go to the UFO Club. The house band of this London club? A band called Pink Floyd. With his jazz background, and experience of sound engineering the Beatles, Smith failed to make anything out of Pink Floyd's music.
His eyes got fixed on Syd Barrett, though. It was evident that Syd was the front man. It was further evident that Pink Floyd had a fan-following. Smith decided to take a chance on the outfit, like George Martin and he did with the Beatles. The gamble paid off.
The recording sessions of The Piper at the Gates of Dawn began on February 21, 1967 in Studio 3 at EMI. At the same time, the Beatles were brushing up on Sgt. Pepper's Lonely Hearts Club Band in Studio 2. Word got around that Norman Smith's new act was a group called Pink Floyd.
During one of their initial sessions, in came Paul McCartney. After a short chat with Pink Floyd, McCartney said with a hand on Smith's shoulders, "You won't go wrong with this bloke as your producer." The band did meet all the Beatles later.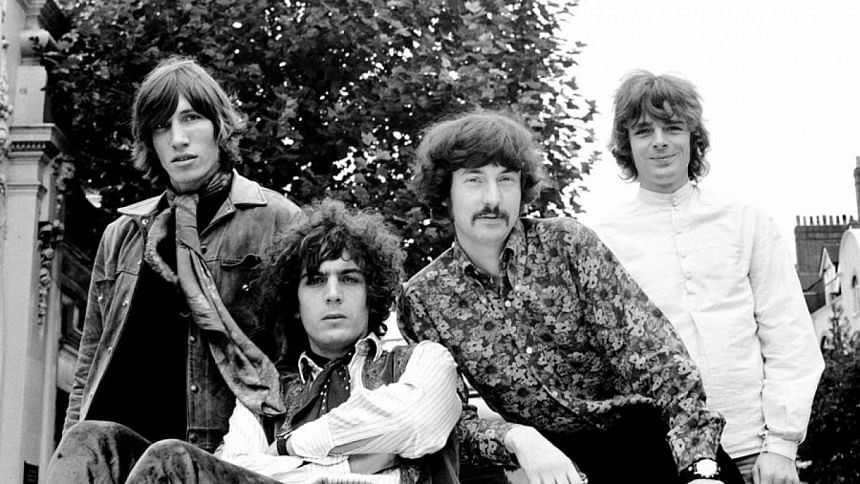 Sonically, Piper has a distinct sound signature that separates this debut album from other debut albums of the time. Both Sgt. Pepper and Piper were recorded on four-track open-reel analogue tape. This was the state of the art in sound technology at the time.
To make this technology breathe, Smith needed the band to relax. He realised that Pink Floyd grew from their live performances at clubs. Smith encouraged them to do a recording session and then go off for a break to do their gigs. This helped create what Pink Floyd was playing at the clubs. That was the sound their fans were used to.
Norman Smith went on to produce the second Pink Floyd album, A Saucerful of Secrets. With Syd's departure and the inclusion of David Gilmour, Smith felt the band could produce on their own. He maintained an indirect influence in their next three albums (More; Ummagumma; and Atom Heart Mother) as the executive producer. He was right. The band no longer needed tuition in production. From their 1971 iconic, Meddle, Pink Floyd came of age.
PART II: "With a little help" from George Harrison
Until late July 1967, the title of the album was "Projection". Syd changed it at the last moment to The Piper at the Gates of Dawn, after Chapter 7 of his favourite childhood book, The Wind in the Willows by Kenneth Grahame.
The album was ready to launch. All that was left was the cover. The first album cover had to be good. Album covers at the time were a part of contemporary art.
The management called photographer Vic Singh. Singh had met the band in Piccadilly a few weeks earlier. But never saw them play. Also, Singh was a fashion photographer. The management decided to take a gamble like Norman Smith did when he went for Pink Floyd.
Singh was part of an influential crowd in London. His studio was on King's Road in West London. Singh's girlfriend at the time was a model. His house would be filled with avant-garde artists, musicians, models, designers, and journalists. One day, Patti Boyd, Singh's model friend, turned up with her boyfriend who later became her husband. It was none other than George Harrison, of the Beatles.
Singh's Indian background and his mutual interest in mysticism helped build friendship with Harrison. One day Harrison and Singh were watching a cinema at the former's country house. Singh was fiddling with a prism lens that caught his eyes. Harrison gifted the prism lens to him. "Take it because I don't know what to do with it and you might find some use for it," he said.
Indeed, "with a little help from" George, that prism lens went on to create history.
Singh received an advance copy of Piper. He could not make sense of the music, but an idea came to mind. The Pink Floyd management said Singh was in full control of the front cover. Singh decided to use Harrison's prism lens to create a kaleidoscopic effect of the four band members, in colour, that would be visually psychedelic.
No filters were used. Harrison's prism lens, a Hasselblad camera, and four or five reels of Kodak Ektachrome film. That was it. Singh sent a decent number of shots to choose from. A few days later he received a phone call that the band liked the photos, and would be using one of them as the cover. In the meantime, Syd was designing the back cover.
That was the only time Harrison's prism lens was used for a Pink Floyd photoshoot, and the only time Vic Singh did a photoshoot for the band. Harrison's prism did return, but in a different incarnation as the iconic black prism of The Dark Side of the Moon cover sleeves. By then, Storm Thorgerson of the iconic Hipgnosis design house of London was doing most of the Pink Floyd cover art.
PART III: Set the Controls for the Heart of the Sun
The Beatles and Pink Floyd are bands from two different sonic worlds. Yet, the influence of the Beatles on Pink Floyd was much more than just Norman Smith and Vic Singh, and indeed The Piper at the Gates of Dawn.
The two bands were recording in adjacent studios. Pink Floyd was aware of Norman Smith's connections with the Beatles. They begged Smith to let them into a Beatles recording session so they could see the Fab Four in action. George Martin gave an unwelcoming smile, but agreed in the end. Pink Floyd got a chance to see the dubbing of "Lovely Rita", the third song of Side B in Sgt. Pepper.
Drummer Nick Mason recalls that "the music sounded wonderful and incredibly professional." He went on to say, "They all seemed extremely nice, but they were in a strata so far beyond us that they were out of our league."
After Syd left, Roger Waters re-created and re-defined Pink Floyd as the band it went on to become. Waters recalled the Beatles' influence on Pink Floyd in an interview, "I learned from John Lennon, Paul McCartney, and George Harrison that it was OK for us to write about our lives, and what we felt... that we could be free artists, and there was a value in that freedom."
As time went on, Pink Floyd grew into and out of its own image. They started as a psychedelic rock band, but evolved into the progressive genre. Their version canonised progressive rock as a sonic experience in sound when listening; a sonic and visual experience of colours, shades and sound on stage, and a visual treat to the eyes in vinyl covers.
The Piper at the Gates of Dawn will always be Pink Floyd's "magical mystery tour" in their journey "to the heart of the Sun" and beyond.
Asrar Chowdhury is a professor of Economics at Jahangirnagar University. He is the author of the fortnightly column Echoes in SHOUT, The Daily Star. Email: [email protected] or [email protected]
Read more on pop culture and music on SHOUT.