Live from Control Room 2: Karnival delivers an ethereal experience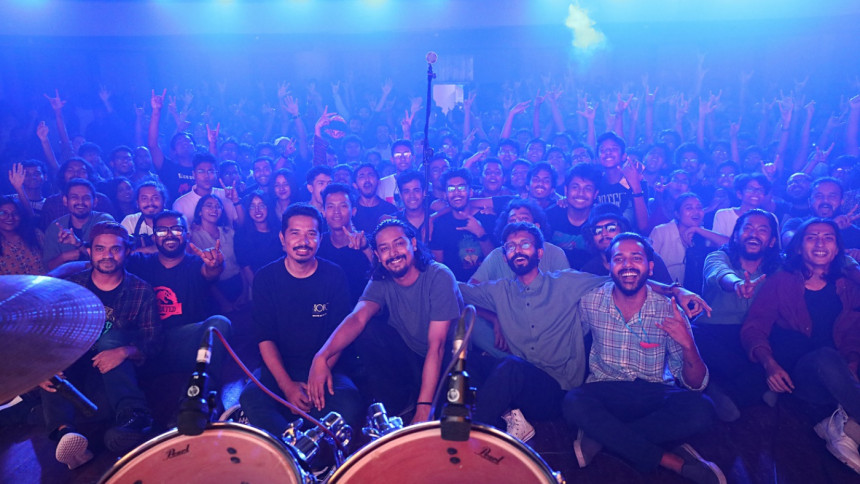 "The show was abruptly planned. Initially, we had plans to organize the show at the end of this year, but our bassist Moushum Dhamai, is leaving for the USA next month," said Rudan Al Amin, the band manager for Karnival & also CEO of Dhaka Broadcast.
The mammoth task of organizing a "Live from Control Room 2", featuring cult favourite rock band Karnival in such a small time-frame, was made possible by him and his dedicated team. Tinu Rashid, the man who enchanted the entire hall with his ravishing falsettos, expressed similar feelings toward the attendees during the show, that how special this is Karnival.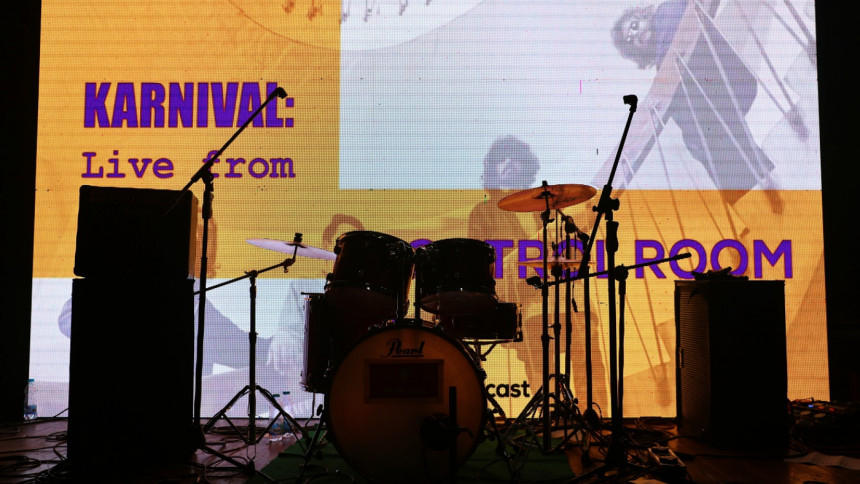 After opening act Firoze Jong finished their fantastic set, Karnival got up to a hero's welcome at Bangladesh Shilpakala Academy, by more than 400 attendees. As someone who has been listening to the band since the underground shows in RCC (Russian Cultural Centre) days, it felt amazing to see this marvelous band now mesmerizing an even larger dedicated fanbase, selling out house full in their solo show.
Apart from their brilliant current line-up, they had two incredible guest musicians who performed with them. Sayon Mansang, who now plays with Coke Studio Bangla was on saxophone, and Risul Islam Rimon played the keyboard. Rimon showed his magic on most of the songs, while Sayon riveted the crowd with his saxo-solos on "Bhognomonoshkota" and "Rirongsha". Last but not the least, A R Chamak supported the entire set-list with his beautiful backing vocals, while standing at one end of the stage.
Karnival swayed the crowd with their set-list consisting of thirteen songs. Starting with "Shada Kalo Rongdhonu" from their debut album "Indraloy", they continued with "Control Room" and then performed one of their fan favourites, "Mohomukti".
The band concluded by leaving the crowd hooked to the illusively sweet hangover of "Bhrom".
As the illusion faded, the crowd crowd lazily started leaving the premise, perhaps waiting for their next ethereal experience from Karnival.
"Live from Control Room 2" was Karnival's second solo show, succeeding their successful first attempt early November last year.