'I am against remix song, not Arijit's voice': Anuradha Paudwal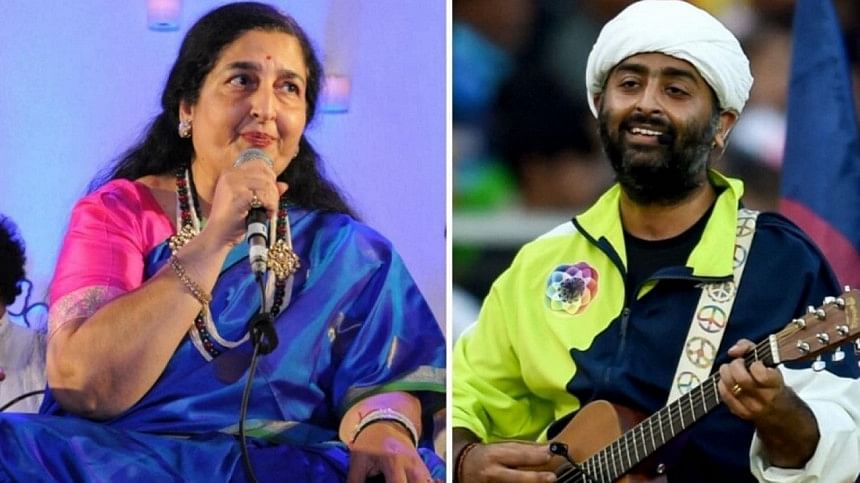 Anuradha Paudwal is a well-known Indian playback vocalist who has voiced numerous popular tracks in Bollywood. In an interview with a local newspaper, she revealed that she didn't like the remixed version of her hit song "'Aaj Phir Tum Pe," which was misquoted by several news portals as a direct dig against Arijit Singh. 
The singer posted a statement on Facebook where she addressed the newspapers to not sensationalise her news with false headlines. 
"Recently did an interview with a newspaper about my foundation where we donate hearing aids to those who can't afford them. They asked me about what kind of music I listen to. Would have been nice if they had mentioned the cause. I have always preferred the original song to a remix. My comment about Aaj phir tum pe was about the remix, not the singer. Remixes should do justice to the original song. So many nineties songs are redone but they don't do any justice to the original. We have also done tributes to music composers but they were done gracefully," read her post. 
In the end, she also requested the media to care about noble stuffs instead of focusing on controversial subjects. 
"I would urge respectable media not to sensationalise statements ..isn't there enough in the world to talk about . If they must let them speak about the cause my foundation Suryodaya is donating hearing aids to hearing impaired children. We would appreciate media coverage for this purpose," she concluded. 
Earlier on, the singer was in the news for expressing her disappointment over the remix of her old songs particularly "Aaj Phir Tum Pe"  which left her heartbroken. The original song was picturised with Madhuri Dixit and Vinod Khanna. The singer recounted that she had to listen to her original song just to forget the remix version. 
The remade track of "Aaj Phir Tum Pe", sung by Arijit Singh and Samira Koppikar, was for the erotic thriller film "Hate Story 2."