Dolly Parton reveals starry list of collaborators for first rock album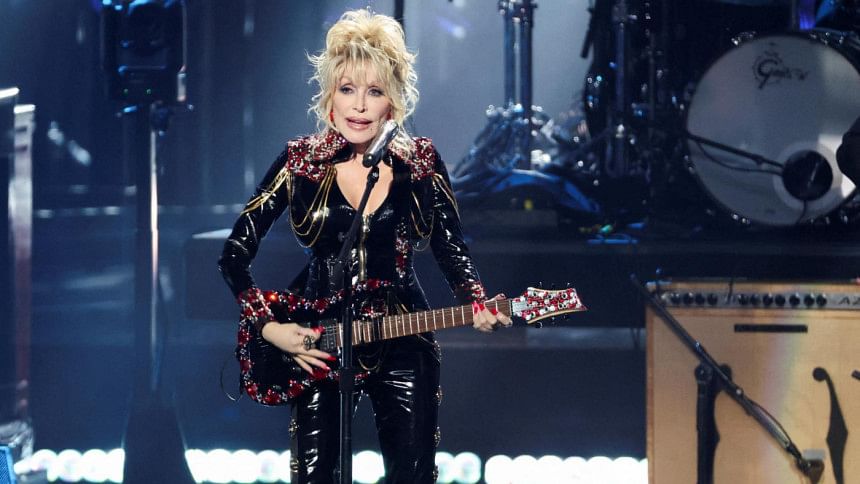 U.S. country music star Dolly Parton has teamed up with the likes of former Beatles Paul McCartney and Ringo Starr, veteran singers Elton John and Sting as well as her goddaughter Miley Cyrus, for her upcoming record "Rockstar", her first rock album which will be released in November.
The 77-year-old revealed the stellar line-up of collaborators on her website on Tuesday, sharing details about the album, which will feature nine original songs and 21 covers.
"I'm so excited to finally present my first Rock and Roll album 'Rockstar," Parton said in a statement.
"I am very honored and privileged to have worked with some of the greatest iconic singers and musicians of all time and to be able to sing all the iconic songs throughout the album was a joy beyond measure."
Parton will perform her lead original track "World on Fire" at the annual ACM (Academy of Country Music) Awards, which she is co-hosting with fellow country singer Garth Brooks, on Thursday.
In an interview with Reuters last month, she said the song was "about the times that we're living in".
"It's kind of an anthem, it's just talking about all the different things ...I felt very led to write this song."
The new album, which was inspired by Parton's induction into the Rock & Roll Hall of Fame last year, also features collaborations with the likes of Lizzo, Sheryl Crow, Stevie Nicks, Kid Rock, Simon Le Bon, P!nk, Brandi Carlile, Debbie Harry, Joan Jett and Chris Stapleton among other well-known music names.