10 celebrity lock ups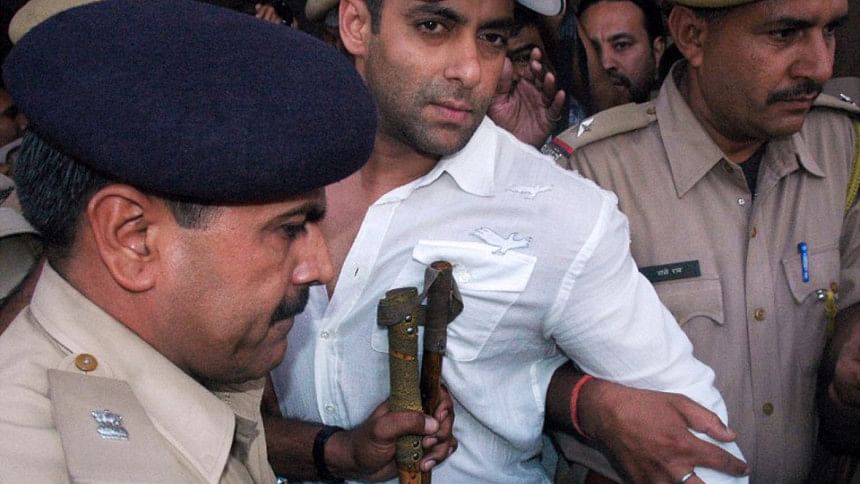 The conviction of Salman Khan is evidence that no one is above the law, not even celebrities. The Daily Star compiles a list of celebrities who have served their time in jail.   
Salman Khan
The Bollywood superstar was handed a five-year jail term on May 6 2015 by a Mumbai sessions court after being found guilty of all charges in the 2002 hit-and-run case. Salman still has right to appeal in high court.
Robert Downey Jr
In 1999 the Iron Man star was  In 1999, Robert Downey Jr. was sentenced to 3 years in prison for violating probation from his 1996 drug and weapon conviction. He was released on bail after serving one year.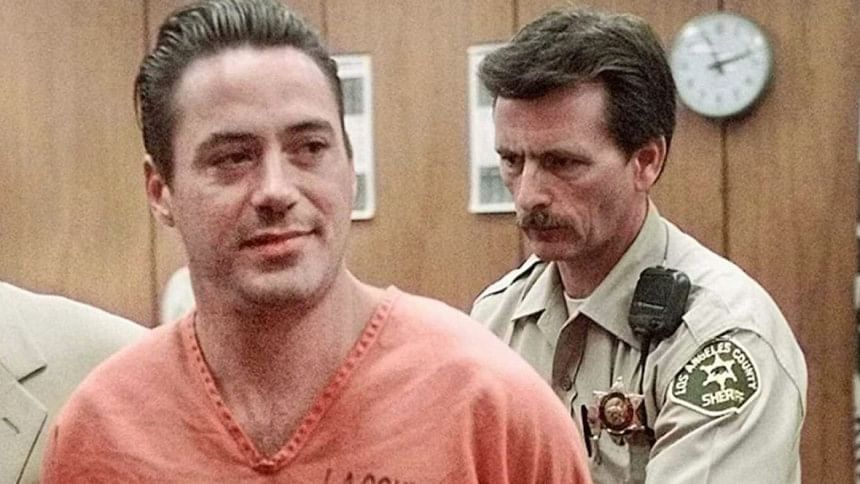 Paul McCartney
The former Beatle was arrested on January 16, 1980 during a tour to Japan with his band Wings. He was caught with 8 ounces of marijuana in his suitcase at Tokyo airport in 1980. He was placed in prison, with a possibility of a seven year sentence. He served 10 days for possession.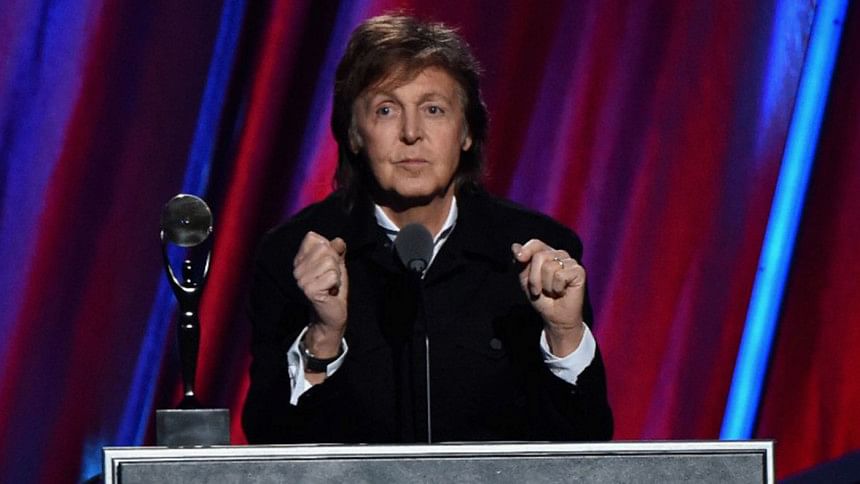 50 cent 
50 cent was arrested in June 29, 1994, for selling four vials of cocaine to an undercover police officer. He was arrested again three weeks later, when police searched his home and found heroin, 10 ounces of crack cocaine and a starter's pistol. Although he was sentenced to three to nine years in prison, he served six months in a  incarceration boot camp.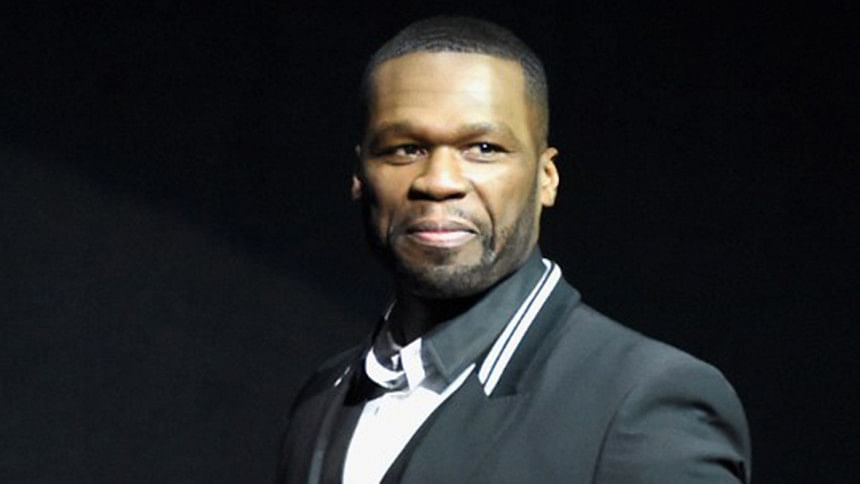 Paris Hilton
The party-loving heiress has been  arrested multiple times for drugs possession. Paris served three days in jail and violated her probation. In 2007, the court put her on probation and ordered her to enrol in rehab program.
Hilton was put in jail for three days followed by 40 days of home monitoring.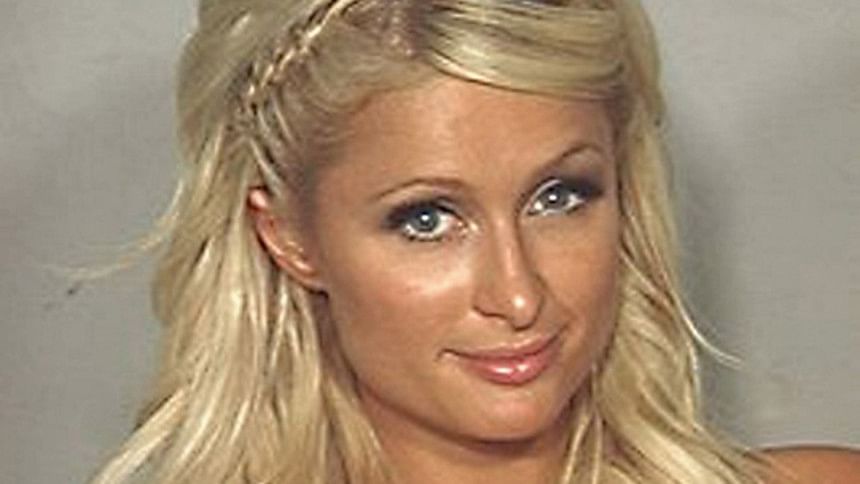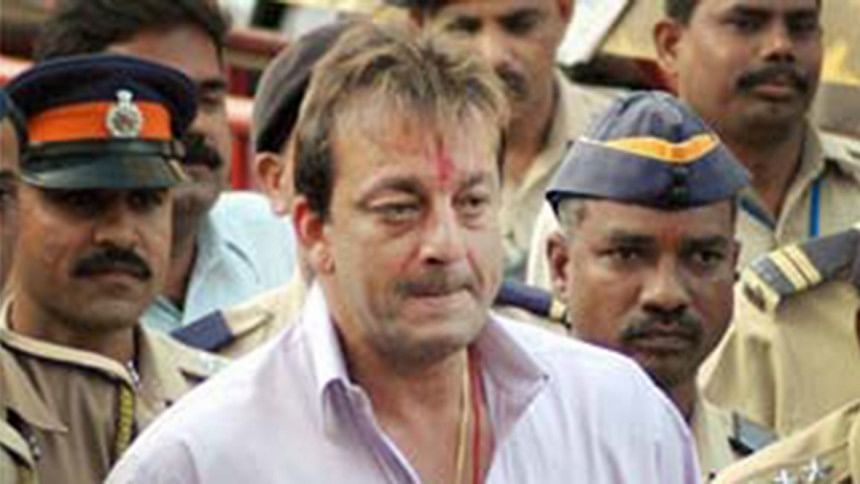 Sanjay Dutt
Often considered a pal to Salman Khan, Sanjay Dutt was convicted of possession of illegal arms in the 1993 Mumbai blast case. His sentence was reduced from six to five years in jail. Out of these five years, Dutt had already spent 18 months in jail. He is now serving rest of the 3 years and 6 months sentence in a jail in Yerwada, Pune.
Mark Walhberg
During his early teenage years Walhberg was in a gang, and got into trouble with the police more than twenty times whilst addicted to cocaine. At the age of sixteen on April 8, 1996, he attacked two Vietnamese men, permanently blinding one of them. He was charged with attempted murder. This was later reduced to criminal contempt, and after he pled guilty, he was given two years inside but was released after 45 days.
Lindsay Lohan
Lindsay has been repeatedly arrested since 2007, generally for drink and drugs-related matters. She went to jail for the first time in 2007, but was only there for 84 minutes. In 2010, she returned to serve more time and was back again in 2011.
The Rolling Stones
In 1967 Mick Jaggar and Keith Richards were arrested in a drugs bust during a party at Richards' home in Sussex. Both were found guilty but after two days behind bars their prison sentences were thrown out on appeal. 
Wesley Snipes
In 2008, actor Wesley Snipes was sentenced to 3 years in prison for failure to file tax returns from 1994 to 2000. He began serving the sentence in 2010 and was released in 2013.