Taylor Swift announces new re-recorded album 'Speak Now'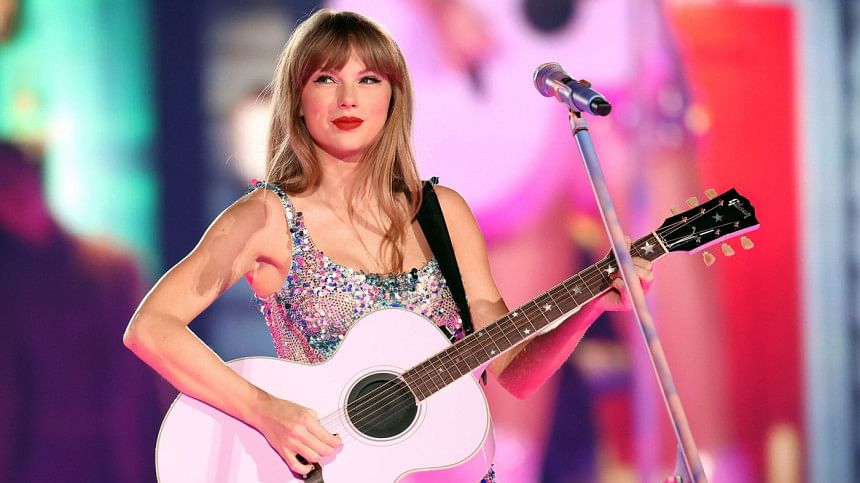 Taylor Swift's re-recorded album 'Speak Now' is slated to be released soon.
Taylor Swift's re-recorded album 'Speak Now' is slated to be released soon.
According to People, she revealed the information during a concert in Nashville. Swift, who took the stage alone for her solo songs, admitted, "There's a different reason that I'm really excited about this part of the set tonight because I've been planning something for quite some time."
"You know how I love to plan things, and how I love to surprise you with the things I plan," she said. It's my love language with you — I plot, scheme, and plan, and then I get to tell you all about it. If you turn your focus to the back large screen."
The new "Speak Now" cover then surfaced, along with the caption (Taylor's Version) and the publication date – July 7, 2023.
Following the announcement at Nashville's Nissan Stadium, the city put on purple lights on the nearby Cumberland River bridge.
"It gives me great delight and joy to announce that my version of Speak Now will be released on July 7 (just in time for July 9th) I first made Speak Now between the ages of 18 and 20. Following the announcement, she wrote on social media that the songs that came out of this time in her life stood out for their brutal honesty, unfiltered diaristic confessions, and wild wistfulness.
"I love this album because it tells a story about growing up, flailing, flying, and crashing and still living to tell the tale." With six new songs pulled from the vault, I can't wait to celebrate Speak Now (Taylor's Version) with you on July 7th. TaylorSwift.com is now accepting pre-orders."