Calvin Klein website crashes after BTS Jungkook campaign begins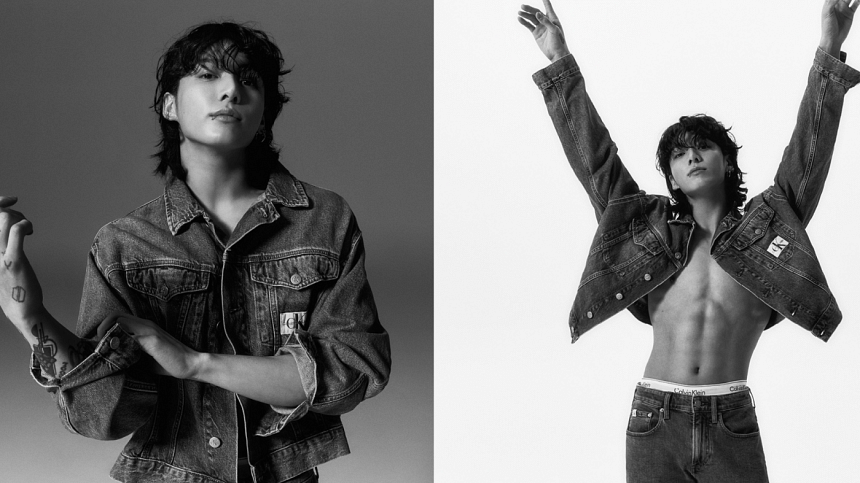 Calvin Klein's (CK) website crashed after the popular brand revealed BTS Jungkook's steamy pictures on social media. Jungkook is now the newest global ambassador for CK, which has resulted in BTS Army flocking to the CK website to buy his clothes.
Jungkook appears in various outfits in the campaign, including a '90s straight denim and body jeans, fit denim shirts, oversized denim jackets, and standard crew-neck tees. The campaign, which has been shot by Park Jong Ha, debuted on Tuesday and received an overwhelmingly positive response from fans and fashion enthusiasts alike.
The website link shared by Calvin Klein is crashed and is not accessible due the massive traffic on it.

JUNGKOOK IN CALVINS #JUNGKOOKxCALVINKLEIN pic.twitter.com/u8NpLBl0qp

— Jungkook Charts (@KookCharts) March 28, 2023
Speaking about the campaign, Jungkook said, "I've been a fan of Calvin Klein for a long time and am thrilled to be their newest global ambassador. This collaboration is very special to me because Calvin Klein's heritage and brand values resonate with me. My music is how I communicate with my fans worldwide, and I see this particular collaboration as a new way to connect with them. I'm very excited for people to see a new side of me in this brand's first campaign."
Fans expressed their admiration and support for the star on social media, with the hashtag #JungKookxCalvinKlein trending globally on Twitter. Many fans praised CK for selecting Jungkook as their ambassador, recognising his global influence and appeal.
However, as soon as CK sent out a tweet with a link to their website—with more information about the campaign—their site crashed due to the massive influx of traffic from Jungkook's fans.