Ashes launches second album after nine years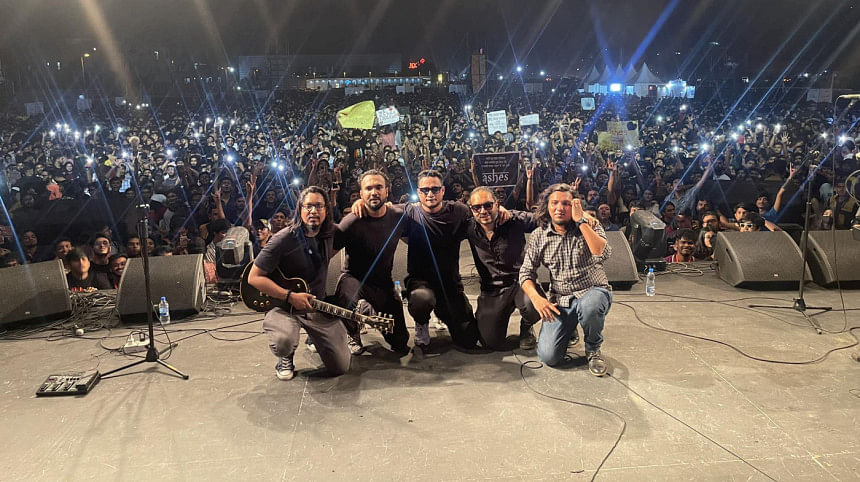 Popular Bangladeshi band Ashes released their second album after almost nine years. The album, titled "Antosarshunno," was launched yesterday with a grand concert held at the KIB Auditorium in Farmgate. 
Zunaid Ahmed Palak, Minister of State for Information and Communication Technology (ICT), Hamin Ahmed from Miles, Sharmin Sultana Sumi from Chirkutt, actor Ziaul Hoque Polash, and others were present at the launching ceremony. 
Apart from the release of the new album and music video, Ashes also held a meet-and-greet session with fans and performed their hit tracks. 
The album contains seven songs in total. In addition to the previously published songs, "Nijer Jonno", "Ami Bodle Jabo", and "Ure Jawa Pakhi Chokhe", some new songs have been added. 
The music video for the song "Amar Dikey Takiye Shey" was released during the event. The video is directed by Ziaul Hoque Polash and features Tasnia Farin. 
Earlier, Ashes performed in three European countries in a concert titled, 'Bangladesh Victory Day Celebration Concert'.