Pope's visit to Bangladesh
An opportunity to work towards resolving the Rohingya crisis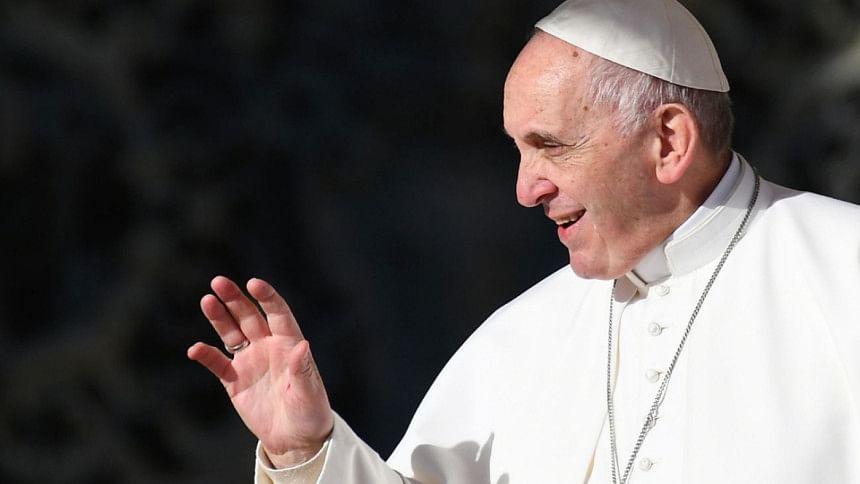 We would like to extend a warm welcome to Pope Francis who is in Bangladesh on a three-day visit. This is a historic moment for us and for the Christian community in Bangladesh in particular. The Pope's arrival comes on the heels of his visit to Myanmar—marking the first time that a pontiff visited the Buddhist-majority nation—with the purpose of working for reconciliation and peace. Needless to say, the Pope's visit to the two countries at a time when a massive refugee crisis continues to unfold in our southeastern border is extremely significant. 
Although we feel slightly let down that the Pope was compelled to avoid singling out the Rohingya crisis in his speech in Naypyitaw on Tuesday, we believe that given his moral authority he can greatly help to change the fate of one of the most persecuted minorities in the world. Thanks to the large body of evidence documenting severe rights abuses of the Rohingya minority of Myanmar, the extent of the atrocities carried out by Myanmar's security forces is known to all. We remain hopeful that given Pope Francis' legacy of standing up for the oppressed, he will speak out against the ongoing persecution of the Rohingya during this very important visit. 
In the last three months, the international community has shown its support for the Rohingya people and vehemently condemned the violence that has been unleashed upon them. We believe that the Pope's words will only add to the growing chorus of support for the minority, and given his global stature, will also lend great symbolic significance to the Rohingya cause.