Editorial
Resumption of Covid-19 vaccination programme
Arrangements for second jab should also be made concurrently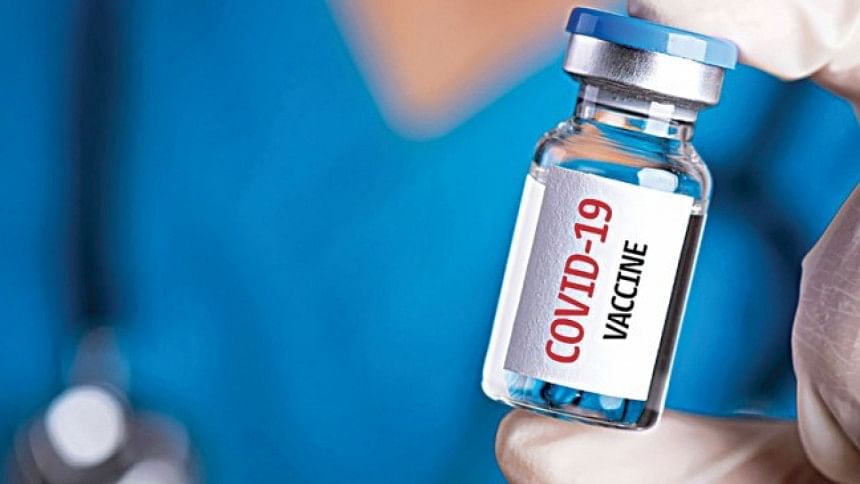 It is encouraging that after a gap of several weeks, the Covid-19 vaccination campaign has restarted across the country from Monday with Sinopharm vaccines. However, it is on a very limited scale, understandably, and in the four major centres in Dhaka, only the students of public and private medical colleges are being inoculated.
While the restart is most welcome, one wonders whether the policymakers and planners could have gone about the vaccine issue in a more cogent and judicious manner. It should not be lost on them that a large number of the citizens who were administered AstraZeneca vaccines are still waiting for their second dose, beyond the two month gap after the first dose. The second dose for most is long overdue and any inordinate delay is likely to cause the efficacy of the first dose to be lost. The prospect of the rest of the promised AstraZeneca vaccines coming soon seems remote.   
Bangladesh was one of first countries that undertook a universal vaccine campaign to bring the affected and vulnerable groups under the programme. However, that stumbled after being let down by Serum Institute of India, our only source at that time, which could only supply a quarter of the agreed 30 million doses as India stopped export of the vaccine when it had to grapple with unprecedented surges of the infection. The Indian government's 3.3 million as a gift was a saving grace, but that did not and will not solve the problem. The million doses as a gift from China has helped to restart the vaccination programme, but our programme cannot suffer from fits and starts as it has since its beginning. What we are getting is driblets compared to the estimated number we require for 12 crore Bangladeshis to be fully vaccinated—the target laid out by the health minister.
We believe there is urgent need to reevaluate our policy, both with regard to procurement and administration of the vaccine. While we are looking to purchase 70 million doses from Johnson & Johnson, we are not aware of when we might receive them and what the situation will look like by then. We may have to live with the virus for quite some time and the only way to see its end is to get the vulnerable groups fully vaccinated. Domestic production through technology transfer and collaboration with existing producers seems to be the most logical way to ensure uninterrupted supply. Till then, all safety measures that would help stall the transmission of the virus, and personal hygiene measures, must be enforced robustly.