Editorial
Drop in Covid-19 infection rates reassuring
But there's no scope for complacency, health guidelines must be followed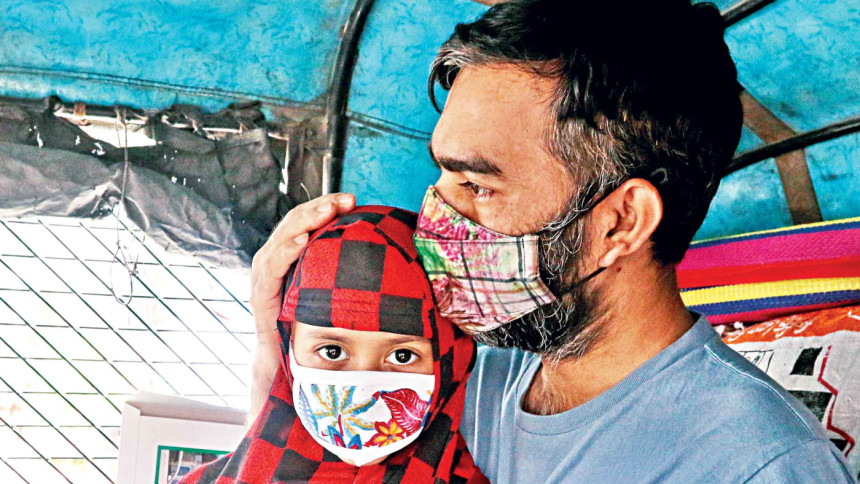 That the country yesterday saw the lowest number of Covid-19 deaths in a single day since March 28 is indeed good news. It is not difficult to come to the conclusion that the drop in Covid-19 cases and deaths can be attributed to the lockdown that has been enforced from April 14. Some experts suggest that when transmission slows down, the fall in infections/deaths follows suit in around two weeks. This is validated further when you look at the recent data on positivity rates: yesterday, the positivity rate was 9.89 percent (with 1,682 newly infected), whereas on March 28 (before lockdown), the positivity rate was a whopping 17.6 percent, with 3,908 new cases of infection.
While the recent drop in cases is encouraging, we must be cautious about letting our guard down prematurely, especially since a relaxation of the lockdown rules and the opening of shops and malls have attracted huge crowds of shoppers since April 25. We are yet to see what consequences the gathering of crowds will have on transmission rates and Covid-19 data over the next month or so. Multiple reports in The Daily Star over the past week have detailed how health and safety rules are not being followed due to the sheer number of customers in most establishments. Although mobile courts have taken steps and sporadically handed out fines to ensure that shops and shoppers follow the rules, more needs to be done in an organised manner to ensure that we do not experience another spike in Covid-19. This vigilance is especially necessary now that public buses are being allowed to operate within districts again.
Almost every country of the world has faced the trade-off between livelihoods and lockdowns during the pandemic, and Bangladesh is no different. While we are worried about increasing transmission rates, we also understand that it is not possible to close down shops and restrict public transport indefinitely. However, the people have a duty to act responsibly and adhere to health and safety guidelines, and the authorities have a duty to ensure that these guidelines are being enforced. And most importantly, the government must ensure that the people are protected against the virus by collecting vaccines from alternative sources, since the fast-depleting stock of Oxford-AstraZeneca jabs has thrown the countrywide vaccination programme into uncertainty. While it is heartening to know that five lakh doses of the Chinese Sinopharm vaccines will arrive in Dhaka on May 12, and that the government is at the final stage of signing a deal for Russia's Sputnik V vaccine, it still does not make up for the current shortfall (over 14 lakh) of the second dose of the vaccine. We hope the government is working to provide a solution to this end.