Editorial
Is five years not enough?
Taqi's murder remains a 'mystery'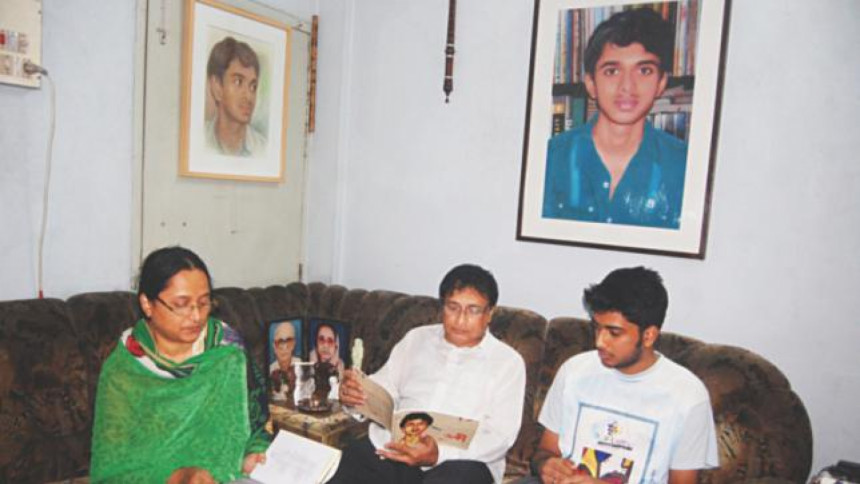 The lax progress in the Taqi murder case is deeply disturbing. Five years have passed since the seventeen-year-old boy was brutally killed in Narayanganj and Rab, the investigating agency in this case, has not yet been able to submit the charge sheet. It is frustrating to hear the same thing over and over again from the Rab officials that they would submit the probe report soon. How soon is soon enough?
The murder triggered a huge public outcry in the country at that time. People of Narayanganj formed "Santrash Nirmul Taqi Mancha" and held countless demonstrations and public events demanding justice for Taqi. The eminent citizens of the country including educationists and writers even made repeated pleas to the authorities calling for proper investigation to find out the real killers. The media has also been vocal in this case. But as it seems, nothing could make the investigating authority complete its investigation process as yet. One wonders whether the charge sheet will ever be submitted.
It is suspected that there are politically powerful quarters behind the murder and they are trying to interfere in the investigation process. Taqi's father Rafiur Rabbi submitted a complaint to the SP Narayanganj in 2013 accusing seven people and several unnamed others, of murdering Taqi. But yet, no palpable progress has been made.
The inordinate time taken to process this case is unacceptable. Law cannot be applied selectively. Not only does it make a mockery of the system, it also causes people to lose faith in it.