2,700 trees to be cut down!
Madness in the name of infrastructure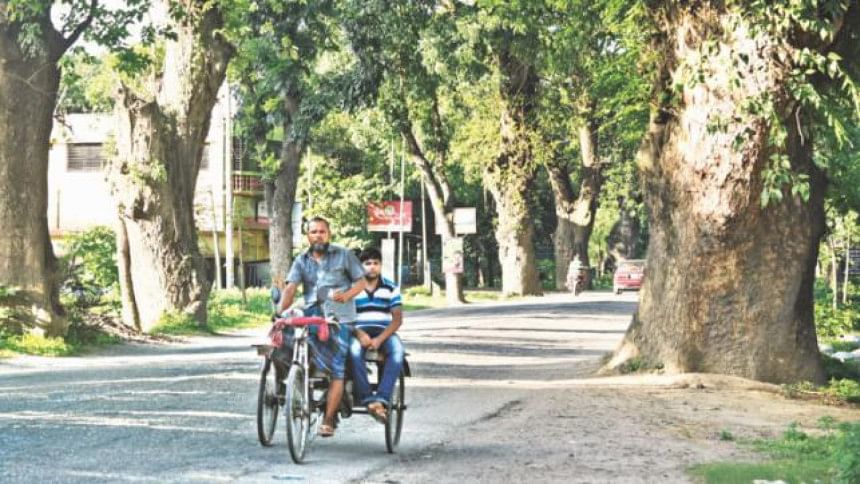 For some odd reason, the Roads and Highways Department (RHD) in Jessore has come to the conclusion that the best way to free up space to widen the Benapole-Jessore highway is to cut down 2,700 old trees. The Executive Committee of the National Economic Council (Ecnec) in March approved the project which is going to cost taxpayers a mammoth sum of Tk 323 crore. 
At a time when other countries are adopting stronger environmental policies and wide-scale campaigns to plant more trees, we seem to be doing the exact opposite. Of course this is not the first time that such a preposterous proposal has been made. At the beginning of this year, the government decided to cut down over 13,000 trees to implement a gas transmission project.
While the expansion of highways is crucial for the improvement of road infrastructure, we fail to understand how the RHD has come to the decision of cutting down such a vast number of trees—many of which are century-old. Aside from their historical value and beautification purposes, these trees are a source of respite amid the choking air pollution plaguing the country. Furthermore, such tree-cutting sprees say a lot about our commitment, or a lack thereof, to combating our rising carbon footprint.
The RHD seriously needs to reconsider its decision of felling such a huge number of trees and explore other ways to widen the highway because the ramifications of such an act are countless. Uprooting trees to make way for a project is the easy way out and this trend of thoughtlessly chopping down trees in the name of development needs to end.