'Action if RHD officials found involved in graft'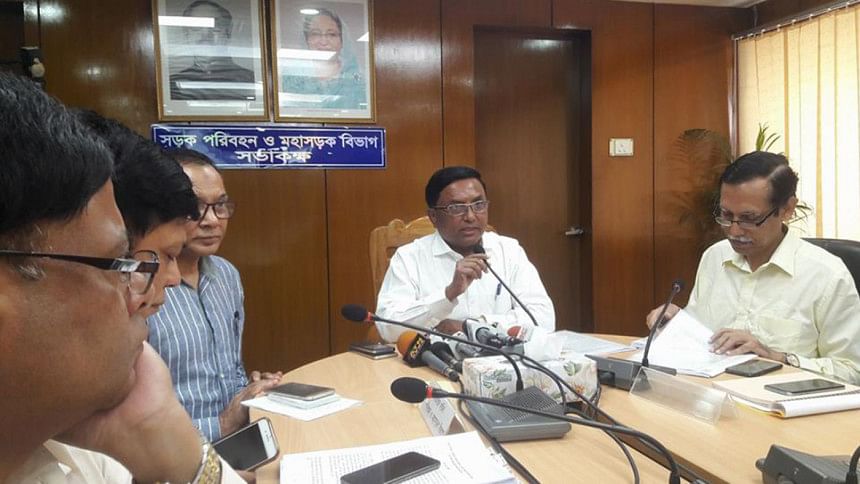 Action will be taken against the engineers and officials of Roads and Highways Department if found involved in corruption after assessment of an Anti-Corruption Commission's report  on building sub-standard roads to misappropriate public money, the Road Transport and Highway Division secretary said today.
Read More: Anti-graft body smells RHD rats
"I received the report yesterday. The report did not mention anyone's name specifically. However, the report has logic and I am not denying it," Nazrul Islam said at a press briefing at Road Transport and Highway Division meeting room today.
The report alleged that the officials of the department act in collusion with influential persons and contractors to violate the terms of tender.
Listing the stages of road construction where corruption often takes place, the anti-graft watchdog recently sent a letter with 21 recommendations to the secretary of cabinet division.
The division held the press conference to disperse information about the progress on the repair works of roads and highways going on across the country.
Last year's flood and excessive rains washed out 4.9kms highway and inundated 67.2km highways, the secretary said.
The road transport in three hilly districts was disconnected at 251 spots in landslides and moreover 5015km highways were damaged in flood, he added.
In the current fiscal year, this division has taken 186 projects for repair works and 125projects under annual development program.
"When these projects end in June, there will be significant improvements in the condition of highways and we can hope that by April 2018 a notable progress will be visible in all the work that is being done," Nazrul said.