1 beaten up at DU after 'voting for BNP symbol'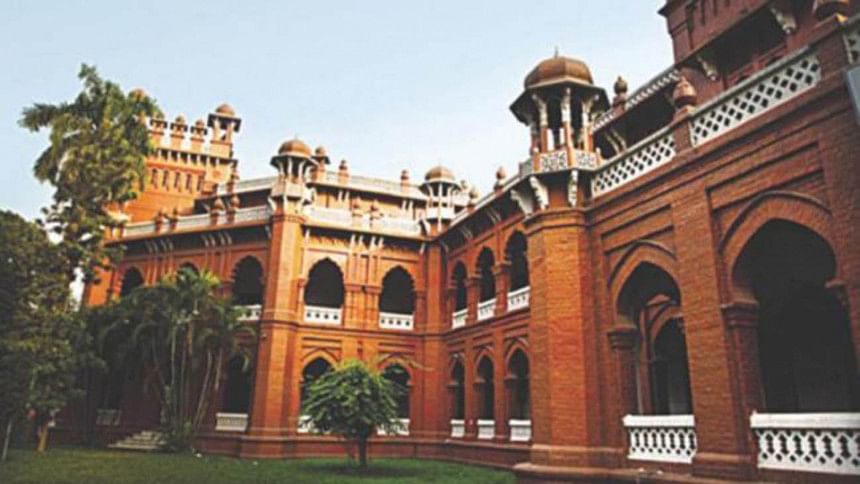 A group of men beat up a voter for apparently casting his vote for "sheaf of paddy", the BNP symbol, near Curzon Hall at University of Dhaka campus this morning.
The voter could not be contacted following the incident as he ran to safety after he was beaten up by the youths, our staff correspondent reports from the scene. 
The attackers took position near the centre in the morning and were enquiring each person on their chosen candidate as they were leaving the booth.
Around 10:15am, the 35-year-old man was heading out from the booth after casting his vote. This is when, the men positioned outside the centre asked the man about his vote. He was beaten up when he answered that he voted for "sheaf of paddy".
One of the attackers was heard saying "Beat him up. He is a BNP man."
Earlier in the morning, a mobile court led by an executive magistrate removed the men stationed outside the polling centre but they returned soon after the magistrate left.
Meanwhile, Inspector Bachchu Mia, in-charge of Dhaka Medical College Hospital (DMCH) Police Outpost has confirmed to The Daily Star that three to four men have so far received treatment for minor injuries sustained during violence at various polling centres in the city.
However, he did not confirm whether the injured men were supporters of BNP or other independent candidates. He could neither confirm which area of the city the injured men were from.
But reporters and witnesses at DMCH said six to seven people came to the hospital for treatment and they were all either supporters of BNP or independent candidates.