Telegu people need levelling up
Eviction fears expose generational vulnerability of DSCC cleaners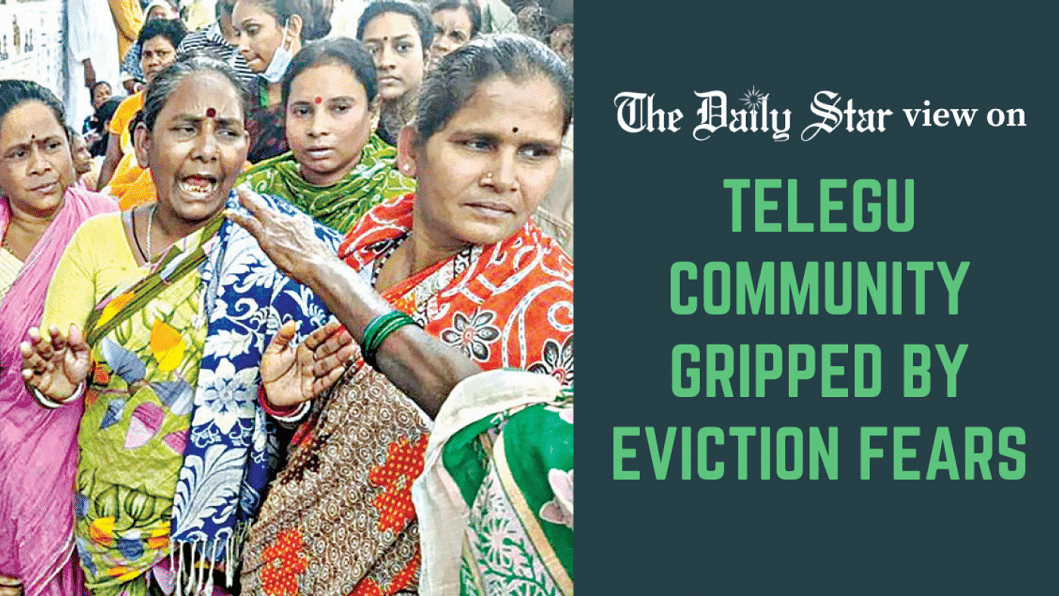 It is disconcerting to know that the Telegu community at the Dhalpur area of Jatrabari has been passing their days in fear of being evicted following a verbal notice issued to vacate houses on land owned by the Dhaka South City Corporation (DSCC). According to media reports, there are about 16 acres of government land in Outfall No. 14 of Dhalpur, where over a thousand members of the Telegu community live. The eviction drive, which was set to begin on February 12, targets illegally built houses, and barring any rehabilitation, community members fear they would end up homeless. Even though the DSCC apparently has a plan to build housing for them on six acres of land after clearance, the message clearly hasn't been convincing enough.
We cannot help but wonder why the authorities would opt to evict a marginalised community that has lived there for long without rehabilitating them first. Where will they stay during the time between clearance and building new housing? How long will it take? Will all the tenants be accommodated there? These are valid questions, and with a history of discrimination and social ostracism facing them over the decades, the community is justified in distrusting the authorities or any eviction plan, which activists have rightly termed "illegal" and "whimsical".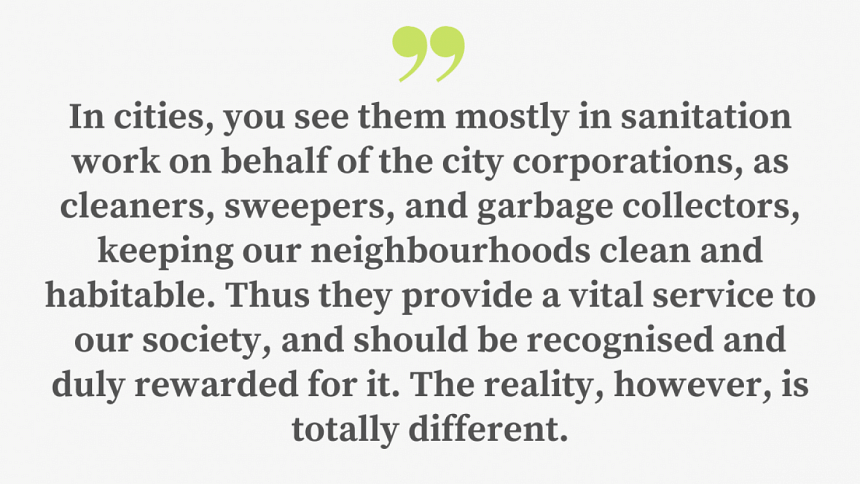 The Telegu people form a small part of the Harijan caste, the so-called "untouchables", known for their hereditary professions involving rawhide processing, tea plantation, sanitation work, manual scavenging, etc. In cities, you see them mostly in sanitation work on behalf of the city corporations, as cleaners, sweepers, and garbage collectors, keeping our neighbourhoods clean and habitable. Thus they provide a vital service to our cities, and should be recognised and duly rewarded for it. The reality, however, is totally different. Not only do these people have to suffer poor pay and zero employee benefits, but they are also deprived of the chance to live with dignity as well as services that others take for granted. Without any political representation, and hardly any opportunity for their children to pursue high studies, their voice remains unheard, their future pitted against the same uncertainties that plagued them for generations.
The Telegu people are found in various slums and "colonies" in Dhaka. At the Dhalpur area of Jatrabari, we're told that community leaders were warned by the Jatrabari Police Station not to disobey the instructions of the DSCC or hold any protest publicly, essentially depriving them of their democratic rights. This is quite alarming. We understand that the DSCC is within its rights to reclaim occupied land, but it must be sensible in such cases. Eviction without rehabilitation is not the way to go.
We, therefore, urge the authorities to reconsider their plan so that Telegu workers in DSCC's employ, as well as their families, are safely rehabilitated before any eviction is carried out. They must also take steps to ensure that this marginalised community is not left behind in our drive for development.