From music lover to 'militant'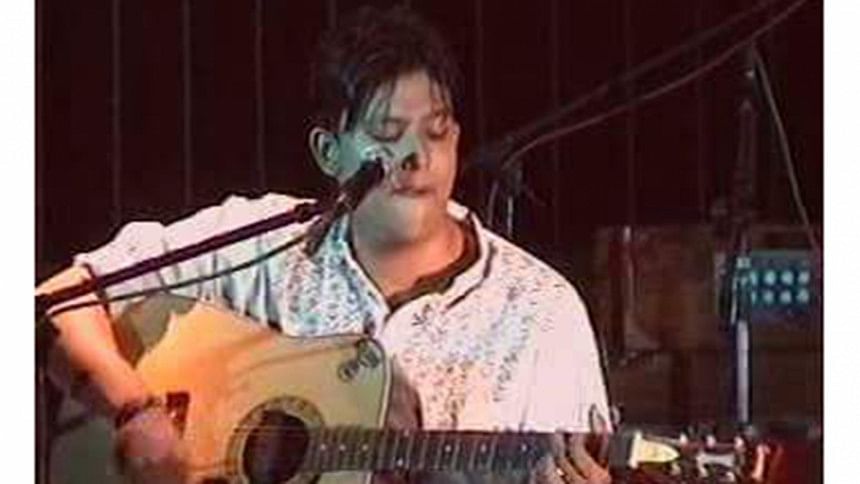 Even before the wounds of the Dhaka attack had begun to heal, the nation was rattled with the release of a distressing video allegedly by the Islamic State titled "To the Knights of the Khilafah in Bengal" where three Bangladeshis are seen to congratulate and praise the murderous rampage.

According to international terrorism watchdog group, SITE intelligence, the video was released from Syria's Raqqa.

After release the video was taken down hastily, but it still gave netizens enough time to unravel the identities of the people in the video.

The first person to appear in the video was soon identified by the already aggrieved social media users as Tahmid Rahman Safi.

The search for somewhat plump ordinary looking Tahmid's identity soon became a social media frenzy.

He was a brilliant BRAC University student studying with full scholarship, one of Tahmid's friends told The Daily Star seeking anonymity.

He was a great singer who was passionate about music since childhood. So much so, he even made it to the top 15 in the first season of the country's popular talent hunt show Close Up 1.

The video of him performing "Mon sudhu mon chhuyechhe", a hit Bangladeshi song of romance genre, has gone viral ever since the IS video was released. His past completely juxtaposes the Tahmid that is seen talking about radicalisation with conviction and celebrating the deaths of the 22 innocent Gulshan café victims.



His favourite musicians were Indian music composer and singer AR Rahman and Bangladeshi singer Arnob. He even collaborated with Arnob for some time, according to his friend.

After passing from BRAC, he took a job in the telecom operator Grameenphone and also joined MBA programme in IBA of Dhaka University.

The sudden change in Tahmid occurred in 2010-11 after he allegedly had a break up with his girlfriend. It is being said that he stopped socialising shortly after that and became somewhat of a hermit. His friends suspected a brief period of drug abuse too.

Later, Tahmid was noticed watching the videos of Anwar Al Awlaki, who is an alleged preacher of al-Qaeda.

He then quit his job in GP and taught in a coaching centre for a while.

Tahmid was also known to be learning Arabic somewhere near Kalachandpur in Dhaka, the friend told The Daily Star.

His family moved from Baridhara to Nikunja area in Dhaka around 2012. It has been known that he went missing sometime in 2014.

Tahmid's friend, who talked with The Daily Star, said he used to be very well behaved, smart and kind. He was known to be logical and possessed good analytical ability. He was well known in BRAC due to his singing talent and used to participate in the university's cultural programs.