Lakehead Grammar School sealed off over 'militancy link'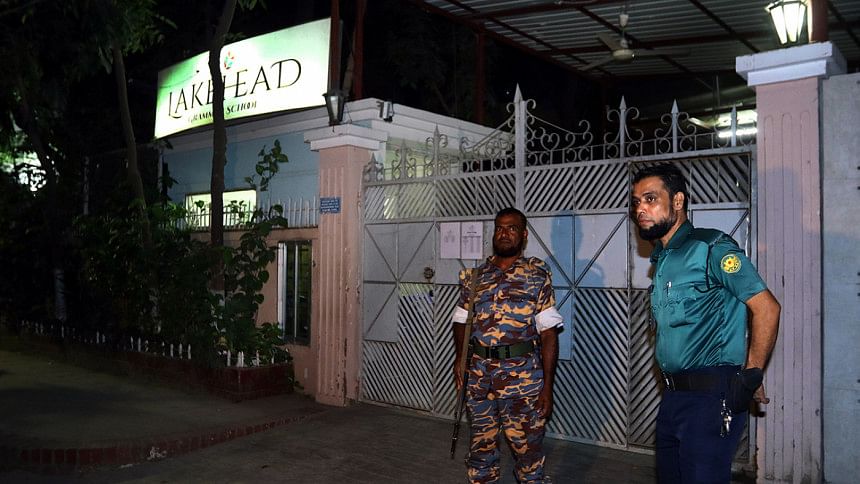 The government today stopped all operations of two branches of Lakehead Grammar School for not having government approval and having alleged link with militancy.
Two teams of the district administration headed by Executive Magistrates Elias Mehedi and Sharif Mohammad Tanvir sealed off the two branches at Dhanmondi and Gulshan this afternoon, Executive Magistrate Elias Mehedi told The Daily Star.
The initiative was taken under a directive from the Ministry of Education and instruction from the Deputy Commissioner, Additional Deputy Commissioner (Education and ICT) Sharif Rayhan Kabir told The Daily Star.
"The school was shut as it had no government approval and it inspired religious extremism, helped to form extremist organisations, and patronised militancy along with conducting activities against the spirit of the independence of the country," he said.
Further actions will be taken as per the instructions from the ministry, he added.