HC verdict on shutting Lakehead school tomorrow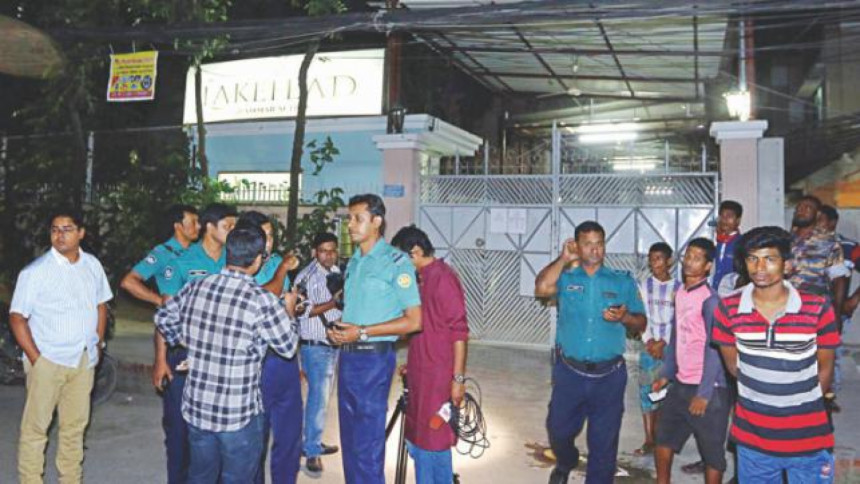 The High Court will deliver its verdict tomorrow on two rules that questioned the legality of the government's decision to stop the activities of two branches of Lakehead Grammar School in Dhaka on charges of "
patronising
religious extremism and militancy".
The bench of Justice Syed Muhammad Dastagir Husain and Justice Md Ataur Rahman Khan today fixed the date after concluding hearing on the rules.
Following two separate writ petitions, the bench on November 9 issued two rules asking the authorities concerned of the government to explain why the decision to stop Lakehead Grammar School's activities should not be declared illegal.
Advocate AF Hasan Ariff, Barrister Akhter Imam and Barrister Rashna Imam appeared for the petitioners, and prayed for reopening the branches of the school while Attorney General Mahbubey Alam opposed the petitions.
The Dhaka district administration on November 7 sealed both the Dhanmondi and Gulshan branches of the school on charges of "patronising militancy, inspiring extremist views and helping to form militant outfits".
Two teams of the district administration, led by two executive magistrates, conducted raids on the campuses of the English medium school in the evening as ordered by the Dhaka deputy commissioner.
Later, the school's property was handed over to its administration officer, who gave an undertaking that all the activities of the school would remain suspended for an indefinite period.
On November 9, proprietor of the school Khaled Hassan Matin and guardians of two students submitted the writ petitions to the HC seeking stay on the government's decision.
In the petitions, they said the educational activities of the school have been hampered due to the government decision and therefore the education of the students has become uncertain.