3 'militants of Sarwar-Tamim group' held in Tangail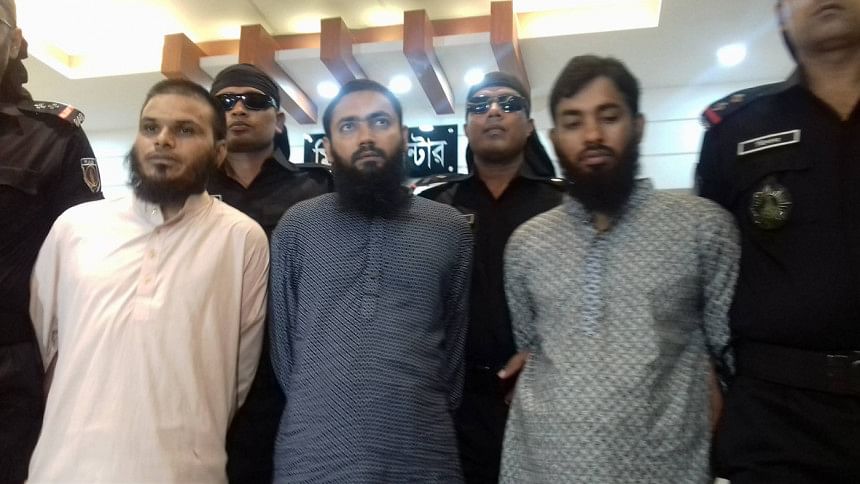 Rapid Action Battalion (Rab) has detained three suspected militants of the "Sarwar-Tamim group" of the banned outfit Jama'atul Mujahideen Bangladesh (JMB) in Tangail.
On information, a Rab-3 team conducted a raid at Bhuapur in Tangail yesterday afternoon and detained the three activists, according to a Rab-3 press release.
The detainees were identified as Md Abdul Mannan, 30, Md Shamsher Fakir, 33, and Jahurul Kha, 35, the release read.
In primary interrogation, the detainees confessed that they joined the militant outfit from Bhuapur through its countrywide member recruitment programme, Rab claimed.