Militancy now under control: Quader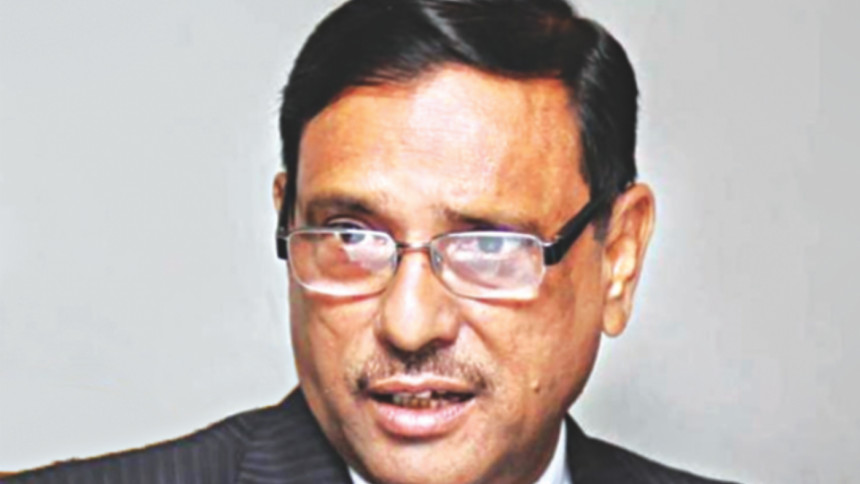 Awami League General Secretary Obaidul Quader today said that the menace of militancy and terrorism in the country is under control with the bold stance of the government.
"We couldn't root out militancy and terrorism from the country completely but it is now under control," Quader, also road transport and bridges minister, told reporters after paying homage to the victims of Holey Artisan cafe attack in Gulshan this noon.
He said the mental strength of the militant outfits has been weakened as the law enforcement agencies have dealt the matter with strong hands.
Joint General Secretaries Mahbub-ul-Alam Hanif and Jahangir Kabir Nanak accompanied Quader while paying tributes to the victims.
Praising the law enforcers for their role during the attack, Quader said, "France and London's police have failed to combat the militants while our army and police forces have become able to fight the militant successfully."
"We are proud of our army and police forces as they upheld the image of the country by conducting a successful operation," he said.
Quader also called upon all people to form a platform without depending on the law enforcement agencies in a bid to eliminate the evil forces from the country.