Faraaz could have, but didn't leave his friends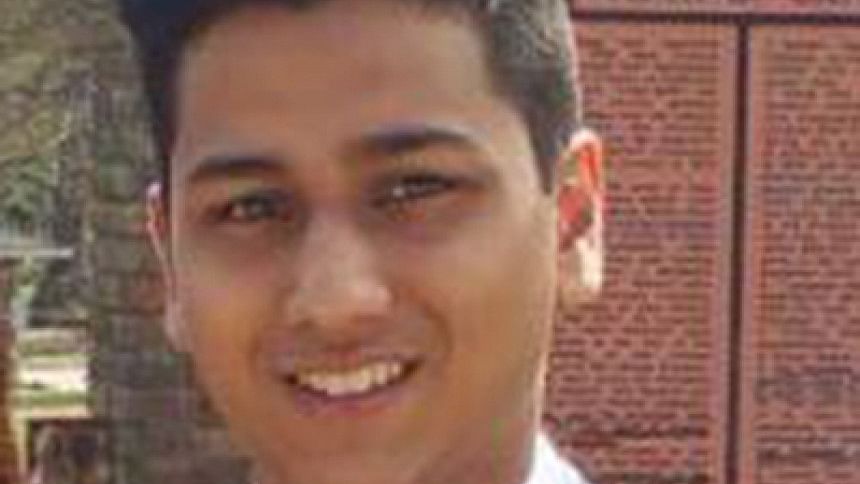 Young by blood and a friend like no other, Faraaz Ayaaz Hossain was among the 20 hostages who were killed during the 12-hour long Gulshan cafe siege.
He was offered a release, but he instead chose to remain back with the friends with whom he had gone to the Holey Artisan Bakery on the dreadful July 1.
READ MORE: Latifur Rahman's grandson killed in Dhaka attack
A student at Emory University in Atlanta, the US, Faraaz went to the restaurant with two foreign friends – Abinta Kabir, a US citizen and also a student of Emory University, and Tarishi Jain, an Indian and a student of the University of California, Berkeley. 
When the captors came to know about the women's citizenship they refused to release them. They however allowed Hossain to flee, according to a freed hostage.
ALSO READ: Nationalities of Holey Artisan victims disclosed
Businessman Rezaul Karim, whose son, daughter-in-law and two grandchildren were taken hostage but later freed, told The Daily Star: "My daughter-in-law told me that she heard a Bangladeshi youth refused to leave the restaurant when militants offered to free him."
"They wouldn't let two of his friends go," he said.
READ HERE: Those who could cite Quran were spared 
News of Faraaz's courage has earned him respect on the social media as well. Many have flooded Facebook in rich tributes to the 20-year-old youth and his ideology.
Faraaz was the grandson of Latifur Rahman, chairman of Transcom Group, and Shahnaz Rahman. He was the son of Simeen Hossain and Muhammad Waquer Bin Hossain.
ALSO READ: Terror strikes Dhaka
He had come to Dhaka on May 18 to spend his summer holidays.