Nationalities of Holey Artisan victims disclosed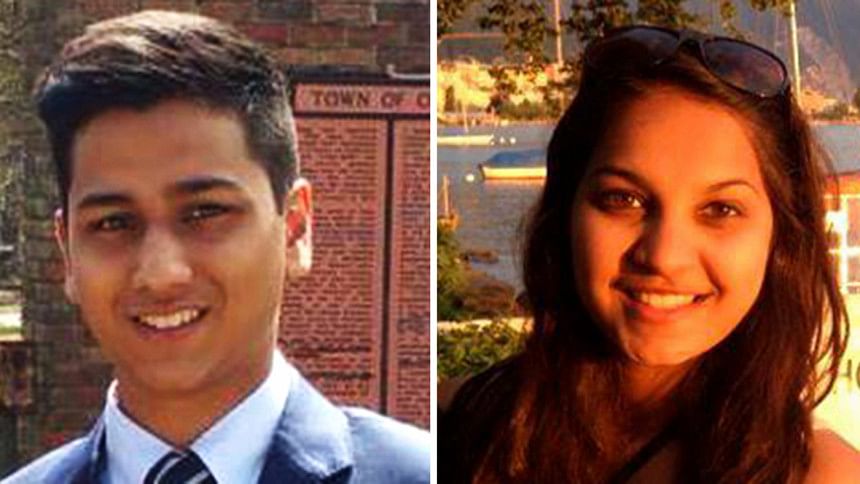 Nine Italians, seven Japanese, three Bangladeshis and an Indian were killed at Holey Artisan café in Gulshan of Dhaka.
A senior diplomat in Dhaka confirmed the nationalities to The Daily Star this evening.
Detail of the identities of all the deceased could not be known immediately.
One of the Bangladeshi victims was identified as Faraaz Ayaaz Hossain, 20, grandson of Latifur Rahman, Chairman of Transcom Group and Shahnaz Rahman.
According to the Italian Foreign Ministry, the identities of the Italian victims are, Adele Puglisi, Marco Tondat, Claudia Maria D'antona, Nadia Benedetti, Vincenzo D'allestro, Maria Rivoli , Cristian Rossi, Claudio Cappelli and Simona Monti.
Indian External Affairs Minister Sushma Swaraj claimed that an Indian female student was among the 28 dead at Holey Artisan cafe.
"Tarishi was 19 years old. She passed out from American School Dhaka. Presently, she was a student at Berkeley," she said in her another tweet.
Meanwhile, the US State Department said A US citizen was among those killed in Gulshan attack.
"We can confirm that a US citizen was also among those senselessly murdered in this attack," the department said in a statement, that gave no other details about the US citizen.