Bloody end to Dhaka hostage crisis
13 including Indian and Japanese citizens rescued as army commandos storm Holey Artisan café; 6 attackers killed, says PM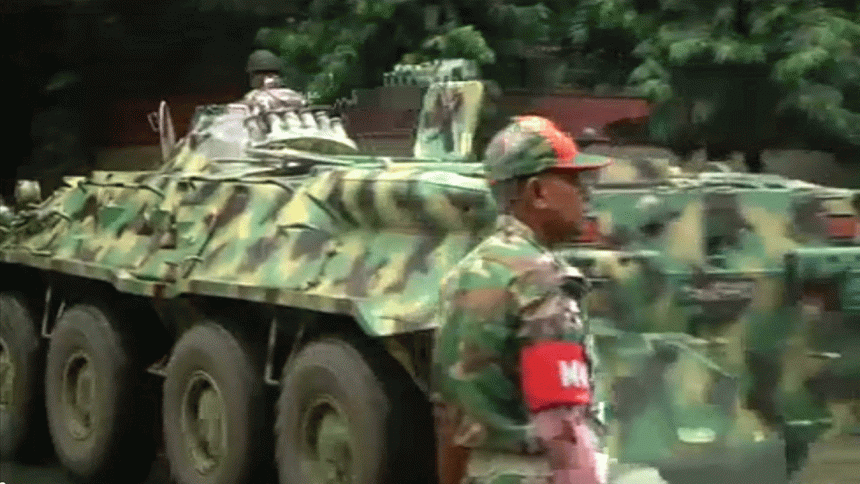 Army commandoes brought to end an unprecedented hostage situation at an eatery in Dhaka's diplomatic zone, rescuing at least 13 people who include Indian and Japanese citizens almost 12 hours after gunmen stormed the popular café. 
Prime Minister Sheikh Hasina said six attackers were killed during operation by the law enforcers.
- Troops storm café 11 hours after hostage crisis began
- Indians, Japanese among 13 rescued
- 2 police officers were killed shortly after the crisis began
- 6 attackers were killed during law enforcers' operation
Witnesses and journalists said they saw several bodies lying on the floor of Holey Artisan Bakery after the operation, which ended around 9:30am.
BREAKING: Japanese government says 1 Japanese rescued, 7 unaccounted for in Bangladesh restaurant attack

— The Associated Press (@AP) July 2, 2016
No official version on death toll was available till filing of this report at 11:15am today.
LIVE UPDATES: Gulshan hostage crisis
The Amaq News Agency of Middle-east based terrorist organisation Islamic State which reportedly claimed the attack tweeted bloody photos of the dead victims lying in pool of blood.
The first of such major coordinated attack, the hostage drama sent a chill across the country making headlines with top world news outlets as it unfolded.
Almost 11 hours after it had begun, security forces launched an offensive to end an unprecedented hostage crisis at the restaurant at 7:40am.
READ MORE: Terror Strikes Dhaka
Gunshots and heavy sound of explosion were heard as a concerted operation at Holey Artisan Bakery on Road No. 79 in Gulshan, our correspondents reported from the spot.
The whole neighbourhood was rocked as the skirmish continued for 15 minutes without almost no break.
"With the rattling sound of gunshots and sound grenades, we heard cries of a large number of people coming from the direction of the café," said Daily Star correspondent Prabir Barua Chowdhury.   
There was a respite in the frequency of gunshots and explosion after 7:55am. Sporadic gunshots were heard again between 8:03am and 8:15am.
"Law enforcers have rescued 13 people," Tuhin Md Masud, commanding officer of Rapid Action Battalion-1, told journalists.   
Prior to beginning of the operation, armoured vehicles were brought in and special troops from different law enforcement agencies were seen taking position around Holey Artisan Bakery.
Commandos from Bangladesh Army and Navy joined police, Special Weapons and Tactics (SWAT) teams, elite force Rapid Action Battalion (Rab) and paramilitary Border Guards Bangladesh (BGB) in the early hours as the hostage crisis dragged for hours.
Our reporters said they saw two ambulances leaving the area during the operation. 
READ MORE: 7 Italians among Dhaka cafe hostages
In the early hours of today, Gowher Rizvi, an adviser to Bangladesh Prime Minister Sheikh Hasina, told Reuters news agency that security forces were trying to negotiate a way out of the crisis, failing which they would launch an offensive to end the siege.
Italy's ambassador to Bangladesh, Mario Palma, told Italian state TV that seven Italians were among the hostages.
"It is a suicide attack. They want to carry out a powerful and bloody operation and there is no room for negotiation," Palma said.
The hostage crisis marks an escalation from a recent spate of murders claimed by Islamic State and al Qaeda on liberals, gays, foreigners and religious minorities.
Last year, several Western retailers temporarily halted visits to Dhaka following the killing of two foreigners.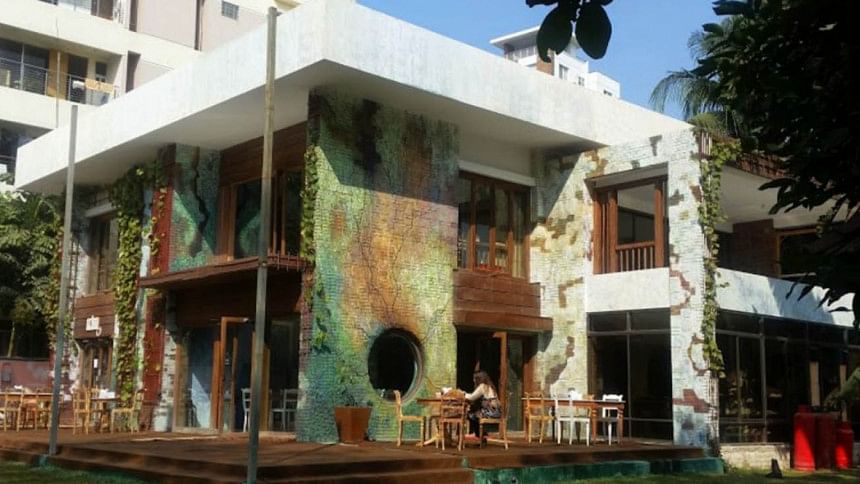 Both Islamic State and al-Qaeda have claimed responsibility for many of the killings, although local authorities say there are no operational links between Bangladeshi militants and international jihadi networks.
According to Bangladesh security officials, two local militant groups, Ansar-al-Islam and Jamaat-ul-Mujahideen, are behind the violence. Ansar pledges allegiance to al-Qaeda, while Jamaat-ul-Mujahideen claims it represents Islamic State.
A police officer at the scene said that when security forces tried to enter the premises at the beginning of the siege they met a hail of bullets and grenades.
Television footage showed a number of police being led away from the site with blood on their faces and clothes. Heavily armed officers could be seen milling on the street outside.
A resident near the scene of the attack told Reuters he could hear sporadic gunfire nearly three hours after the attack began.
"It is chaos out there. The streets are blocked. There are dozens of police commandos," said Tarique Mir.
Italy's Foreign Minister Paolo Gentiloni said on Twitter he was closely following the situation in Dhaka, adding he was "anxious for Italians involved" and expressing solidarity with their families.
Prime Minister Matteo Renzi abruptly left a ceremony at the Colosseum in Rome on Friday evening to follow the hostage-taking incident, a source at his office said.
The US State Department said all Americans working at the US mission there had been accounted for. A spokesman said in Washington the situation was "very fluid, very live".
President Barack Obama has also been briefed about the attack, the White House said.