Fight against militancy to continue: Quader
Nation pays tribute to victims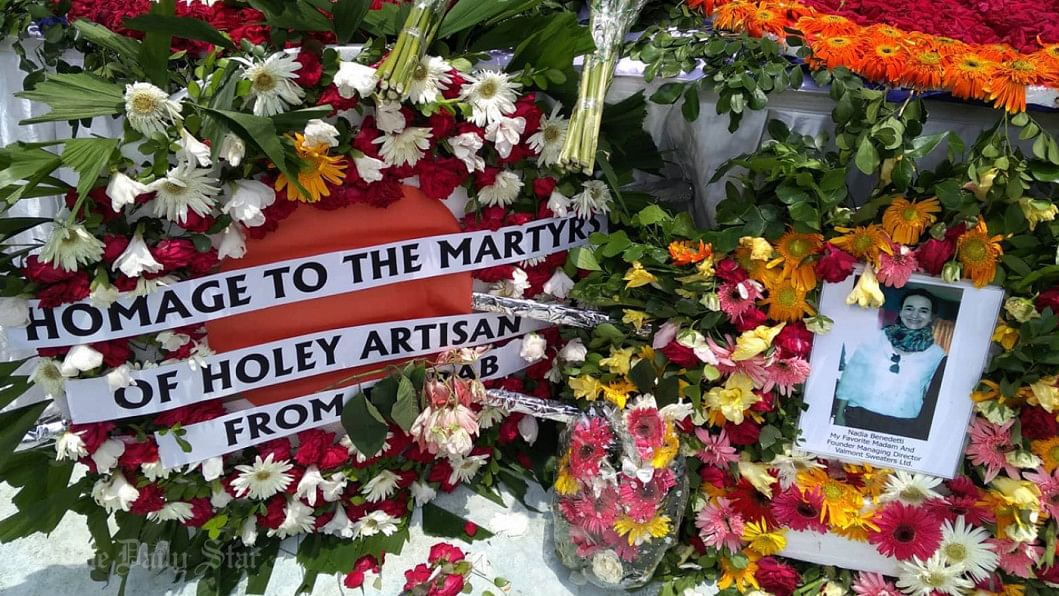 Bangladesh will continue its fight against militancy, Awami League's General Secretary Obaidul Quader said today on the two-year anniversary of Dhaka attack.
Quader, also the road transport and bridges minister, paid his tribute at the Holey Artisan site today and reiterated the government's vow to stomp out militancy.
"Our law enforcers are very active against terrorism; and with the help of government, the law enforcers have been able to curb terrorism in the country" Quader said. 
He added, there are still residues of terrorism in the country that needs to be uprooted. "As long as there is militancy in the country, our fight will continue", he added.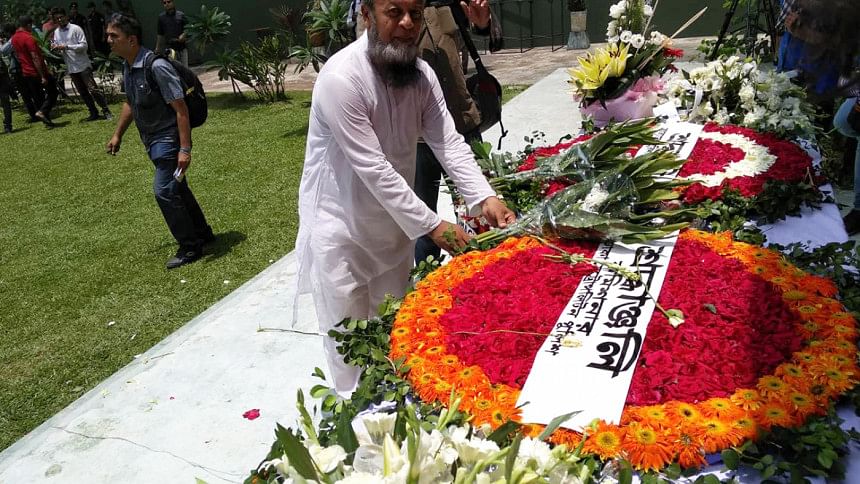 Since this morning, people have been paying their tributes to the victims who were killed in the militant attack at Holey Artisan Bakery at Dhaka's Gulshan diplomatic zone. 
Marking the day, the authorities have kept the café premises open to the visitors from 10:00am to 2:00pm.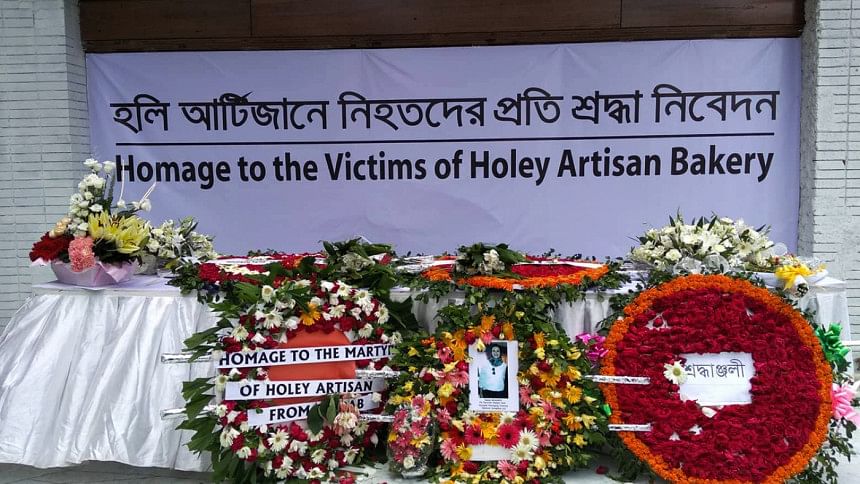 Politicians from ruling Awami League, police high ups, officials from different embassies and international organisations among others paid their respect to the memories of the innocent victims by placing floral wreaths at the café since this morning. 
Two years ago, a group of militants laid siege to the Gulshan café killing of 20 hostages, including 17 foreigners. Two other police officers also lost their lives.
Besides, five attackers and a restaurant staffer died during the Operation Thunderbolt that brought an end to the nerve-racking 12-hour hostage crisis at the posh eatery.
Since the Gulshan attack, law enforcers carried out at least 30 successful drives on militant dens where about 80 militants were killed and many arrested.