When BookTok amplifies diversity, who controls the narrative?
When certain types of books are consistently marketed and sold more than others, it can result in a lack of diversity in the types of stories and perspectives that are being shared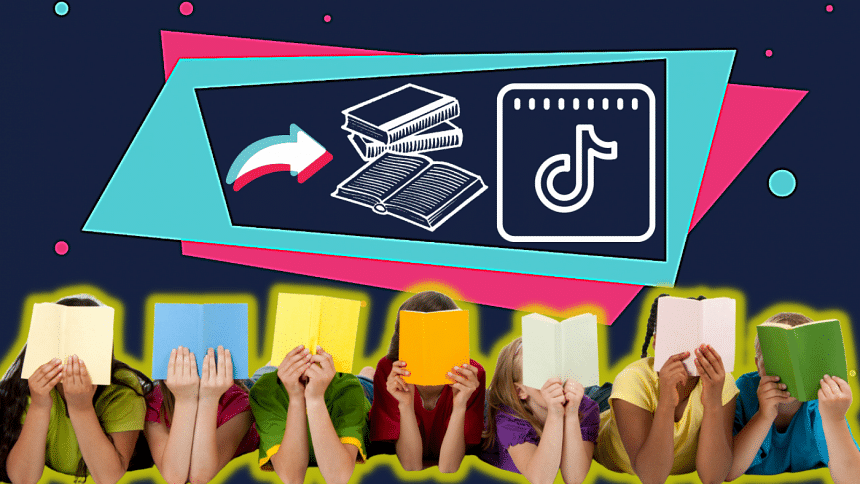 As months stuck indoors during the Covid-19 pandemic helped propel the popularity of TikTok, a more niche community also emerged on the social media platform: BookTok. The book-loving users on TikTok have gained a lot of sway in a short time. They've minted new influencers, won book deals for their favourite indie authors, and caused sales of their best-loved novels to spike.
The BookTok algorithm plays a crucial role here in determining which voices and stories are amplified, as the user base on the platform holds considerable sway. But this emphasis on specific content can create power imbalances and reinforce algorithmic and demographic bias, leading to the exclusion of certain voices from the conversation.
The lack of diversity on BookTok is reflected in the select group of well-known authors who receive significant attention on the platform and in the narrow range of themes and genres that dominate its content. TikTok's partnership with Penguin Random House allows users to place links to books within the app, elevating certain titles but resulting in repetitive recommendations. I've felt a sense of frustration over it myself, while trying to find something new only to be met with the same 10 or 20 books and genres. 
Try typing 'BookTok' into the search engine and you'll find a slew of mostly white creators discussing books written by white women. The BookTok algorithm loves Colleen Hoover, Taylor Jenkins Reid, and Sally Rooney, to name a few authors. Among the most popular titles are Hoover's It Ends With Us (Atria Books, 2016), Reid's Daisy Jones & the Six (Random House, 2019), and Rooney's Normal People (Faber & Faber, 2018), all novels told from predominantly white and heteronormative lenses. 
BookTok's heavy focus on popular romance tropes and sexually explicit writing, commonly known as 'smut' has also led to an influx of books that follow a predictable formula, revolve around white and heterosexual main characters and target an almost exclusively white and heterosexual female readership. 
When certain types of romance books, such as those that prioritise smut, are consistently marketed and sold more than others, it can result in a lack of diversity in the types of stories and perspectives that are being shared. Such books often garner significant attention on BookTok and can contribute to the reinforcement of negative stereotypes about sex and relationships. Popular books that come up include Ugly Love (Atria Books, 2014) and Twisted Love (Boba Press, 2021), which depict dominant and controlling men as attractive and desirable. While the content may seem like harmless fun, it is important to consume such literature with caution and seek out books that promote sex positivity, emotional intelligence, and vulnerability in relationships.
Romance novels also have a long history of fatphobia. Old school historical romances, in particular, are filled with heroines whose waists are so small the heroes can encircle them with just their hands. Contemporary romances feature near-constant diet culture, makeover stories, and praise of small bodies. These books send a clear cultural message about who deserves the happily ever after, and it is straight, thin, non-disabled, and mostly white characters. The popularity of such romance novels on BookTok is both a reflection of and a reaction to the genre's history of fatphobia and lack of representation. Many BookTok users who enjoy romance novels are advocating for greater diversity and inclusivity in the genre, and promoting books that feature protagonists who are queer, plus-sized, disabled, or people of colour. Nevertheless, certain romance novels that perpetuate harmful stereotypes and promote narrow beauty standards remain popular and raise concerns.
Taylor Jenkins Reid's The Seven Husbands of Evelyn Hugo (Atria Books, 2017) has become a BookTok sensation, praised for its nuanced representation of diverse characters, including a bisexual Cuban-American protagonist. The novel is even set for a film adaptation. 
Regardless of background, however, bookish communities online tend to amplify already popular books, resulting in a feedback loop made worse by algorithms, making it difficult for lesser-known authors to break through. Although a compelling read, The Seven Husbands of Evelyn Hugo seems to feature on at least every other recommended reading list, revealing a preference for white and mainly heterosexual authors, even in the promotion of diversity. 
This lack of representation for BIPOC and LGBTQ+ voices in BookTok's algorithm has sparked frustration. In response, niche hashtags like #BlackBookTok, #BIPOCBookTok, and #LGBTQBookTok have emerged, creating inclusive spaces for more diverse content. 
That being said, those who are seeking content from underrepresented authors and readers may face trouble fine-tuning their algorithm. It can take a lot of proactive, long-term measures to like and comment on videos by those creators, in addition to following them, to see that content consistently on TikTok's For You Page. 
As with any social media platform, there's a lot of room for error, and there are questions about whether we should let a faulty algorithm be partially responsible for driving taste. Nonetheless, BookTok's impact on the way we consume and perceive literature cannot be overstated, and we should be optimistic about what it can achieve. I only hope it can evolve with new readers and authors, despite its limitations.
Shababa Iqbal is a journalism graduate from Independent University, Bangladesh (IUB), who likes Jane Austen's novels and Disney movies. Email: [email protected].