How BookTok motivated me to read again
It is okay to geek out over favourite fictional characters—BookTok reminded me of it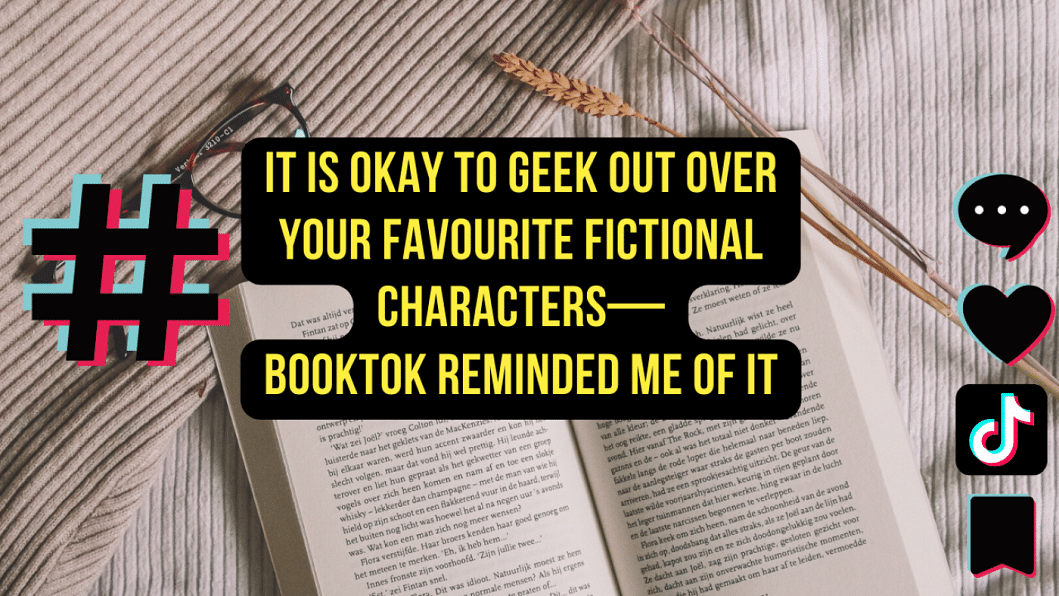 As I've gotten older, I've experienced what many book lovers refer to as a 'reading slump' due to, well, life just getting in the way. 
Enter BookTok, the product of TikTok's uncanny ability to bring together like-minded readers through its algorithm. In this community that is bursting through social media, users are welcome to interact, start funny trends, engage in cosplay and give book recommendations.
BookTok has manifested itself in various ways across the platform, having its own sides pertaining to specific genres, characters, or books.
My most recent read was The Seven Husbands of Evelyn Hugo (Atria Books, 2017) by Taylor Jenkins Reid, after it was recommended to me countless times on TikTok. The novel is about ageing Hollywood movie icon Evelyn Hugo, who is ready to tell the truth about her glamorous and scandalous life. Magazine reporter Monique Grant listens to her incredible story and is tasked with writing her biography. Let's just say that after a long time, I stayed up till the wee hours of the night reading a book, and I was completely hooked from the very first chapter. 
While this is not how BookTok began, it is how I was first introduced to the concept. I thought that I would have been well aware of the bookish social media community from its beginning, since I grew up reading through every second of my spare time. Since finding BookTok, I've never felt more in touch with my inner bookworm.
In school, I was always considered "the nerd who reads giant books" so I tended to keep quiet about my love for them. Today, I feel like I don't have to. 
BookTok is filled with old and new fans of the many series I grew up reading and loving, so it is easy for me to feel right at home while watching the videos. 
Whether I'm watching someone perform a skit as Percy Jackson or a video meant to poke fun at the Twilight franchise, I'm always in on the joke—something that couldn't always be said for real life.
Many creators use the platform to share their thoughts and shed light on problems they have with certain books. Other users chime in with their comments, usually getting a response from that creator or other fans. This has been an unexpected way to find people all across the world and share my love for book series like The Hunger Games.
The platform has served as a renewal for me, as someone who had lost touch with books. While I was enamoured with a popular book-turned-movie franchise at one point or another, my love for reading dwindled as the stress of work and study took over for years. I had never stopped loving books and the rush of comfort they gave me—I just put them on the back burner  for a while. 
That being said, when I finally had time to sit down and pick up a good book again, I was lost on where to start. There were so many releases I had missed, and some that I would likely never have found had it not been for BookTok.
Among the cosplayers and the skit-makers, there are also creators on BookTok who film 60-second book reviews or compile lists of books for audiences to read if they've liked a particular novel or phenomenon in the past.
Even while researching for this article, I bookmarked a recommendation list from BookTok, and purchased three books from Kiera Kass' The Selection series, which has been popping up on the app. 
But more than anything, the best part of BookTok is the sense of community surrounding it. For me, BookTok is fueled by a creator's pure passion for a book, and so, it feels more personal and casual. It has made literary criticism—often regarded highbrow or excessively academic—feel accessible.
And this is different from bookstagram, the book reading and reviewing community of Instagram, where one has to maintain an aesthetic at all times. BookTokers aren't really bothered about how the books are "looking", so to speak. Their discussions, too, are bite sized—one doesn't have to read long reviews, as is the case with Facebook or Instagram. 
BookTok has been a way for me to look in on my favourite fandoms from the outside and watch people younger than me fall in love with the books that I hold close to my heart. I've been able to geek out over things that some 29-year-olds would be embarrassed to admit out loud, and I find comfort in that.
Scrolling through BookTok serves as a reminder that it is okay for some things to never change, and that it will always be okay to cry over your favourite fictional characters. Most of all, it reminds me that I am not doing it alone. 
Shababa Iqbal is a contributor to Daily Star Books. Email: [email protected]