How it feels when you can't finish reading a book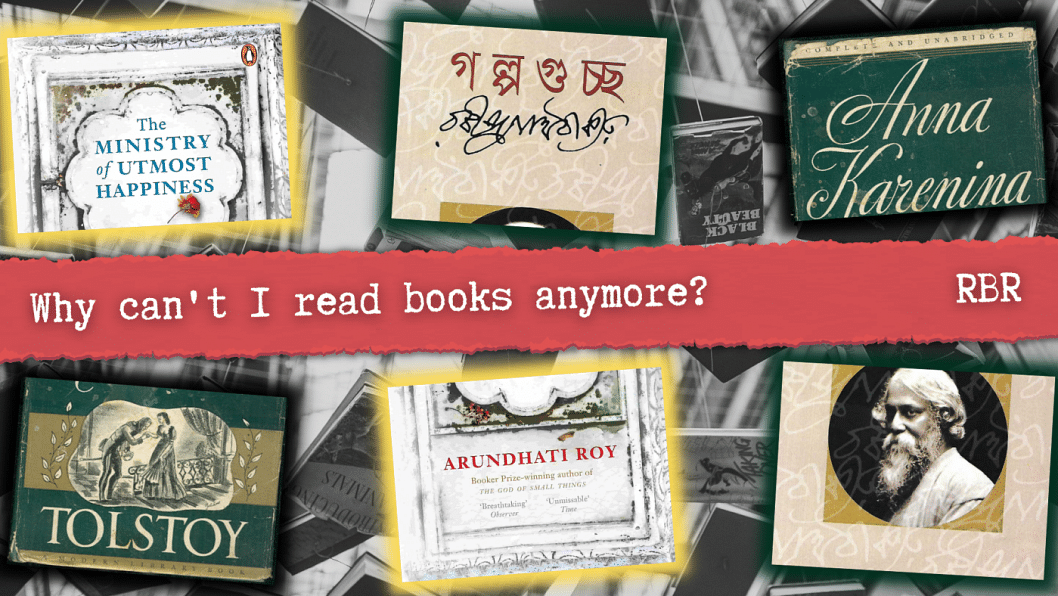 Going to a bookstore, browsing through new books, sniffing through the pages for that magical sensation, that transportation into the realms of the author; I don't remember when was the last time I did all these things. Neither do I remember when I last finished reading a book. It is making me miserable; especially since there was a time when I was a voracious reader, having finished books in a day's time. 
You would say we all did this during our school years when our only worry was completing home tasks on time. However, I did it too while breastfeeding my toddler and changing the diaper. I remember gobbling up Memoirs of A Geisha (1997) by Arthur Golden and The God of Small Things (1997) by Arundhati Roy at one go. But now, when my child is 26 and no motherly interference is needed, and my home front is much more stable than it was some 25 years ago, and above everything, I am in a calmer state of mind—I cannot read more than a page. 
In an effort to beat this reading slump, I had once started on reading selected short stories by Gabriel Garcia Marquez, stories that require less time and are easy on my conscience, meaning I wouldn't be adding to my pile of half-read books. (That pile is much more elaborate than my read pile). I tried to read poems as well, those that strike a chord in your soul and their essence slowly evaporates, leaving a smugness on you. 
Short reads—I thought they would not require much concentration and I would easily feed myself with the necessary fodder it requires to function. But now I seem to even have a list of unfinished short stories; unless it's something like The Incredible and Sad Tale of Innocent Eréndira and Her Heartless Grandmother or Of Love and Other Demons (1972), I cannot hold my attention. Frankly, I don't know what I would like to read. Arundhati Roy's The Ministry of Utmost Happiness (though not a short story) was an extremely tough read but I finished it in over a month's time. I remember finishing The Palace of Illusions  (2008) by Chitra Banerjee Divakaruni in a few days almost five or so years ago. Draupadi's character from her own perspective was brilliant, I thought.  
But my attention span these days stops after reading a Facebook status, not even a full micro blog. As I have grown older, my mind is calmer but it's a void now, empty of any voice. This dead feeling might be one reason to not read anymore—that fancy notion or luxury of sitting down with a book doesn't seem appealing anymore.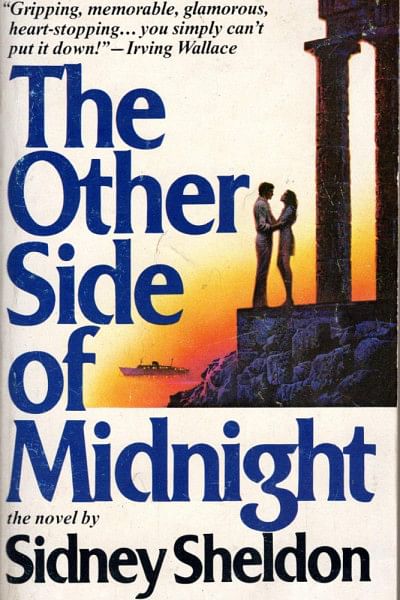 I used to divide my reading habits according to the three parts of my life: In my school days, when I came back from school, I showered and sat down with a book while mummy was thinking what a good child I was, to want to complete my homework so soon after school hours. I remember reading The Godfather (1969) by Mario Puzo at one go; books like Gone with the Wind by Margaret Mitchell and Wuthering Heights (1936) by Emily Brontë, I re-read several times. Easy reads like Danielle Steel or the questionable reads of Harrold Robbins and Sidney Sheldon were gobbled up in a matter of a day. The Other Side of Midnight (1973) and Valley of the Dolls (1966) still remain the most haunted reads of my adolescent years.
Later in my mid-teens, I graduated to books like The Agony and the Ecstasy (1961) by Irving Stone, Lust for Life (1934) by Irving Stone, Anna Karenina (1878) by Leo Tolstoy, among so many others books that made my, 'I read what I can lay my hands on' inventory. I discovered and fell in love with Gabriel García Márquez, when I first read One Hundred Years of Solitude (1967), I did not understand a single line except that the magical realism hit me hard. I read the book again and re-lived the magic. I read most of his novels. He is still the king of my reading world.
Mid-20s were about Vikram Seth and Amitav Ghosh. I loved Indian writers, their close to home descriptions filled my imagination and I could relate to the context and subtexts. There were Bangla books too—Shesher Kobita (1929), Golpo Gucho (1916), Srikanta (1917), and Sunil Gongopadhay's classics. 
Even with a small baby, work and new household, I did not stop reading books. It eased my mind, gave me pleasure and filled my heart with romance. Years rolled by, I read every bestseller I could lay my hands on. For me, reading or watching a movie is about relaxation, not something to tax my mind with. I became a British Council member in my mid-30s and fell for Margaret Atwood, Alias Grace, Robber Bride.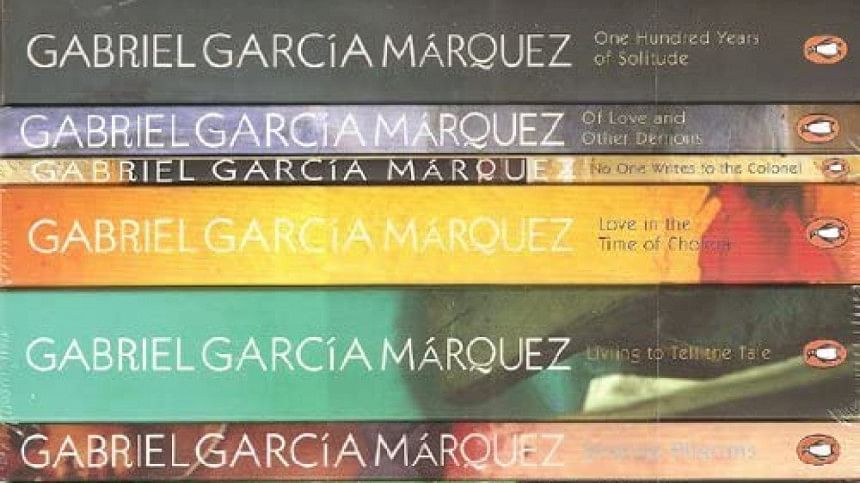 It's sad that I have stopped buying books or going to the bookstores now in my '50s. I feel guilty seeing the pile of my half reads; it gives me a complex. However, not reading also gives me heartaches because I cannot relate to the younger generations anymore, I cannot join their discussion on Haruki Murakami or whoever they are reading now.
Reading a book opens up your mind, you can transport yourself to that quaint Spanish village or to the tumultuous Kashmiri borders. Long after you've read them, the thrill of imagination lingers on. That's the reason I would rather read. My mind is without wings now, I am stuck in my reality. It is a dreadful feeling. While writing about my 'half reads' in this piece, I decided to try again to read them, but before that, I start with dusting off the layers of cobwebs on my bookshelf. 
RBR is a contributor.