BOOK REVIEW: HISTORICAL FICTION
'The Last Queen' by Chitra Banerjee Divakaruni: A fierce queen overlooked by the history books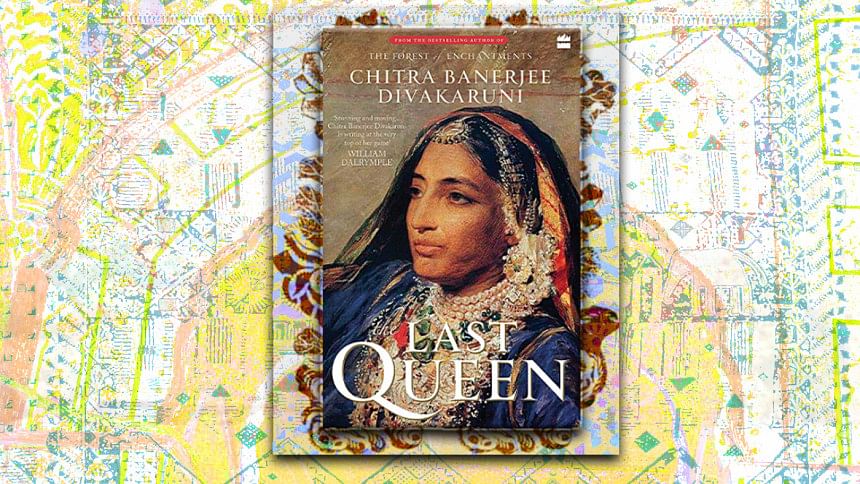 Little has been written about Maharani Jindan Kaur, the youngest and last queen of the Sikh empire. Born as the humble daughter of the royal kennel keeper, Jindan saw a life of massive upheaval, living as the youngest queen to a regent and then ultimately a rebel and an exile. So it is surprising that a woman so remarkable got such little attention and space in history as it is taught. Chitra Banerjee Divakaruni tries to amend that in her book The Last Queen (HarperCollins India, 2021), a compelling retelling of the magnificent history of the Sikh empire through the eyes of a fearless woman who influenced much of it.
Divakaruni tells the story in four parts, Girl, Bride, Queen, and Rebel, with Jindan narrating her story in first-person point of view. We are introduced right at the offset to her tenacity and willpower, a quality that is cemented throughout the book. Jindan had an impoverished childhood, bolstered by her irresponsible father's gambling. An ambitious student and a partner in crime to her elder brother Jawahar in his conquests of stealing food, she had to eventually quit school because the male children made her life difficult, drawn by her astounding beauty. It is her beauty for which Jindan's father takes her to the capital of Lahore, with the secret intention of enticing the emperor into taking her as a bride.
What follows is the most uncomfortable part of the book: a romance between Jindan and the king, almost 40 years her senior. One can understand why the young girl becomes fascinated with the charismatic king. She was raised on the stories of his brave conquests, and meeting him only strengthens her admiration for his chivalry. But in a refreshing twist of events, it is she who first acts on her feelings. King Ranjit Singh, to his credit, keeps the process of courting respectful, sending Jindan to her hometown until she is old enough at age 18 to marry. The excitement for us readers begins after their marriage, when royal and domestic politics come into play, throwing Jindan into a tumultuous fight for survival.
Jindan is a flawed protagonist. She can be vengeful, egoistical, and obstinate. Yet if her tenacity lands her in unusual circumstances, from imprisonment to asylum, it also empowers her to fuel the events not only in her own life, but also in her son's and in the empire her family has built.
It is not easy to capture such a tumultuous history in such a short length of pages. But Divakaruni, a teacher of writing who has previously authored Sita's voice in her retelling of the Ramayana, The Forest of Enchantment (HarperCollins India, 2019), is more than up to the task. Her pacing is fast and her writing flows smoothly. Revolts and battles unravel within a matter of sentences, new characters appearing and significant ones being killed off without much fuss. Even then, it is easy to grow invested in them and their fates. There is no clear villain here, and the characters have shifting loyalties, grieving in one moment when they were apathetic just a few pages prior. Jindan herself makes you furious at her choices and then a few turns later, earns your sympathy. This is where the strength of the writing lies, with its ability to make you care for characters whose fates are already somewhat known to you.
The most beautiful aspect of the story is perhaps the friendships between the women in the novel and how little they are affected by men and politics. Jindan's relationship with Guddan, another queen, and with Pathani, the wife of a man with whom Jindan shares a bittersweet equation, stand out in particular.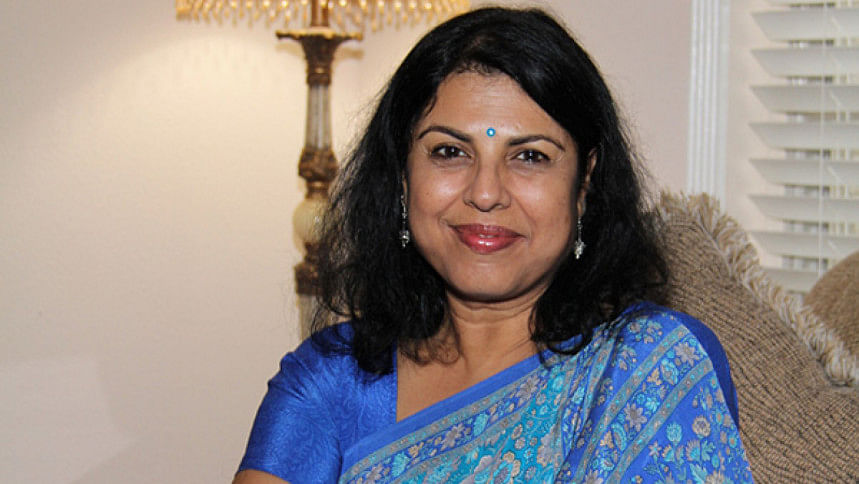 Through them and the other women in the novel, Divakaruni does a brilliant job of illustrating the plights of women in the 19th century. Jindan herself is a prime example, having been forced to quit school at a young age, being expected to offer herself as 'Sati' to be burned with her husband in his pyre. Her grit and fearlessness are a thorn in the side of the British, so much so that they resorted to maligning her character, referring to her as the "Messalina of Punjab".
Jindan's passion and resilience inspire her to reject the limitations of the veil compulsory for the women of her time. It empowered her to steer state politics, defying the British and keeping Punjab from being annexed. All of that she does for the rights of her son, a premature heir to the throne. What The Last Queen ultimately comes down to is the story of a remarkable woman, told remarkably by a woman. It celebrates the flaws of a woman as much as it celebrates her strengths.
Towrin Zaman is a researcher who loves reading anything and everything. The Last Queen by Chitra Banerjee Divakaruni (HarperCollins India, 2021) is available at Omni Books, Dhanmondi.