Mahmudul Haque and Mahmud Rahman's 'Black Ice': A portrait of a time and a man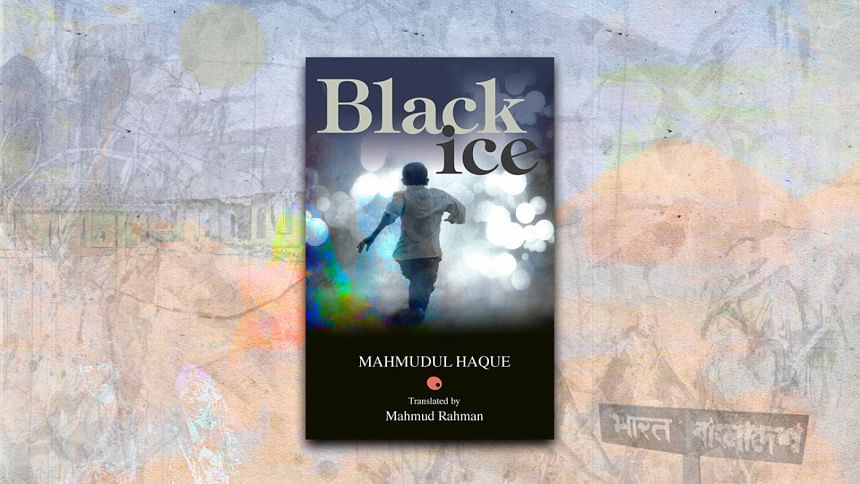 Born in 1940 to a Muslim family in West Bengal, Mahmudul Haque saw his childhood punctuated and perforated by the 1947 Partition of India. His father was the first to make the move to what would soon be East Pakistan. "After Baba left, our position there became fragile, everyone began to look at us with suspicion. It reached a point where they stopped mingling with us, and communal tensions became so intense that we were compelled to leave. Now tell me, can there be love for a birthplace that forces a child to flee?" Haque later recalled in a 2006 interview with Ahmad Mostofa Kamal—three decades removed from his retirement from a writing career that took root in the early 1950s.
The interview is reprinted in the back pages of Black Ice (Harper Perennial), a 2012 translation of Haque's 1977 novel Kalo Borof by Mahmud Rahman, as is a short biography quickly detailing the singular life of the late author. What these accompaniments do is enrich the novel, peeling back the layers of fiction affixed to the text, and in the process revealing the autobiography submerged deep in its heart. "That's not based on my life. I am not there in it", Haque asserts, though soon the interview is to come to a pause, prompted by a tide of emotions that besets the author to a point of momentary despondency. The protagonist of Black Ice, teacher Abdul Khaleq, was hit by the same wave.
The novel tracks the childhood of Abdul Khaleq, which comes back to the man every sleepless, teary-eyed night. His wife, Rekha, is awake next to him, but he doesn't notice and she doesn't force him to. As his tears dry, he makes for the pen and paper, and he jots down whatever he can of a past he barely seems to speak of in the present.
The chapters alternate between these recollections—taking residence in rural 1940s Kolkata—and the now, where schoolteacher Khaleq repeats a daily Sisyphean routine in newly christened-Bangladesh. From the very start, the former takes up more and more pages and the latter less and less until the two coincide in a breathtaking final chapter, which is among the finest top-to-bottom chapters to come out of the subcontinent.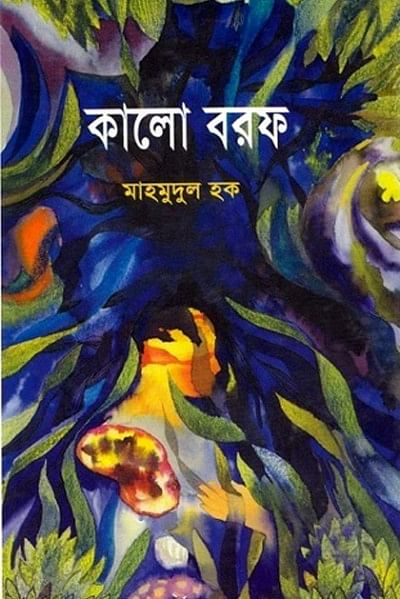 Haque's prose here is bare and lightning-sharp. Throughout the novel, he creates an air of both peace and unease, which no doubt defined his boyhood looking back. Mahmud Rahman's translation does well to preserve the flow, and his approach to speech conversion, near-directly replacing Bangla words for English, is an interesting, often endearing choice. Bangla speakers can hear in their minds the words that originally might have been in several different occasions. In one instance, a doctor growls, "Do I know magic that I can cure him overnight?".
This creative choice does, however, on a few instances misfire. On some lines, I found the syntaxes clashed, forcing re-readings on my part and slight confusion. I must stress, though, the negligibility of these errors, which are more than balanced out by the numerous joys of reading everyday Bangali life captured so intimately.
As for Black Ice's premise, it may sound familiar to readers, and indeed it keeps to a tradition as old as the novel of "bored professor abandons his family for an obsessive search for identity", à la midlife crisis. Mahmudul Haque nonetheless circumvents the tired mould with his sensitive treatment of characters, animals, nature, and a time. In a pivotal moment of the story, Abdul Khaleq stands before a huge ashwath tree which has died and decayed several ages ago but has stood in place "as a matter of habit". The scene is a touch heavy-handed but the author's limning of it is so careful, so serene, that the moment is nothing short of beautiful. That is what Black Ice is when you put the book down. A beautiful work that has earned its status as a cult novel.
Mehrul Bari S Chowdhury is a writer, poet, and artist. His work has appeared in Blood Orange Review, Kitaab, and Sortes Magazine, among others. He is currently the intern at Daily Star Books.