REVIEW: SHORT STORY OF THE MONTH
An ordinary day, with monsters in our jungles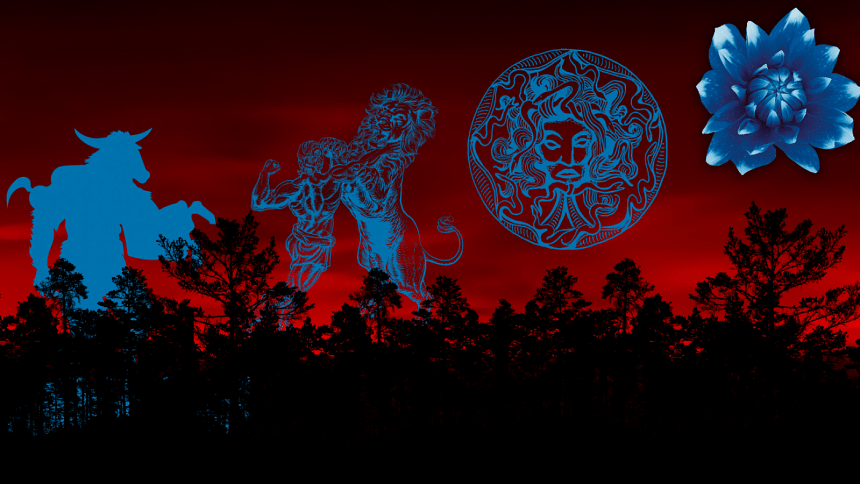 A perk of being acquainted with writers is that sometimes–if they trust your judgement enough–they will let you take a peek at their works in progress. That is the angle from which I thought I would write my "review" of Kaisar Kabir's 'Arekti Shadharon Din', one of the short stories from the supernatural thriller collection, Rohossho Romancho (Puthipuran, 2022). I opened it in book form though, and a few lines into it, I realised that this wasn't the story I had read previously.
I couldn't help but feel that author Kaisar Kabir put a little bit of his own likes and biases into the character and the world he created. An enthusiast (a gross understatement) of graphic novels, anime, and manga, it's no surprise that the story would have an edgy element to it. Keeping in mind their unconventional publication of Feluda pastiche, where one book starts from the front cover, and another from the back, the publisher, Puthipuran, seemed like a good choice to go with these stories that are a little out of the box. I was sucked straight into the rohossho and the romancho of it all.
It caught my attention that the language used in the story was very simple, yet evocative. Kabir's diction is undemanding, but his style of description, flush with rich, evocative details and flowy narration. He talks about t-shirts of rock bands and jeans bought from New Market, about rivers instead of seas that flow through Bangladeshi jungles and villages—ideas and images that create relatability through familiarity. 
The author gets right into the meat of the story within the first page, and it wasn't hard to guess what is happening in the story. 'Arekti Shadharon Din' has anything but an ordinary plotline.
It follows the story of a modern-day protagonist taking on the 12 labours of Heracles set in the backdrop of a Bangladeshi village. The end goal however, is to save a little girl from the village, which comes with other obstacles that the protagonist may face. The story, at this point, takes a turn from its Greco-Roman motifs into a very South Asian diegesis.
Even the Bangladeshi protagonist—merely referred to as Agontok (a stranger)—is established as an anti-hero, in contrast with the traditionally heroic Hercules, which I thought was an exciting change. Agontok has an air of disregard, almost disdain, for a fearsome creature like the hydra. The methodology of killing it is a "luxury". It reminded me of Dean from a TV show I used to watch on AXN, Supernatural, with his grungy persona and indifference to fighting terrible and dangerous creatures.
Even within the limited scope of a short story, Agontok's ruminations, even his reflections of his teacher's advice, which helps him on his adventure, reveal a good opportunity for character development. In fact, this happens simultaneously as the story is also progressing. For me, this spoke volumes about the writer's skill as storyteller, as often I find that, especially in contemporary Bangla Literature, it is usually one or the other.
Some instances, such as the mentor's advice to Agontok, may come off as the weaker links of the story. Where there was scope to shed some real depth into the protagonist's history, these attempts at wisdom sound rather generic. For an older audience, it can fall short of impressing readers, a younger audience (quite young, dare I say), may overlook this.
Nevertheless, it was fascinating to see what it would be like if minotaurs, basilisks, and Medusa existed in a remote jungle in Bangladesh; the adaptation of Greco-Roman mythology in a familiar setting was thoroughly entertaining, and made for an action-packed, thrilling adventure that ended in a very cryptic ending that I did not see coming.
Maisha Syeda is a writer, painter, and the Sub editor of Daily Star Books.