Mohammad Isam's new book recaps Bangladesh cricket through the ages
Author Mohammad Isam is a household name to those who follow Bangladesh cricket through ESPNCricinfo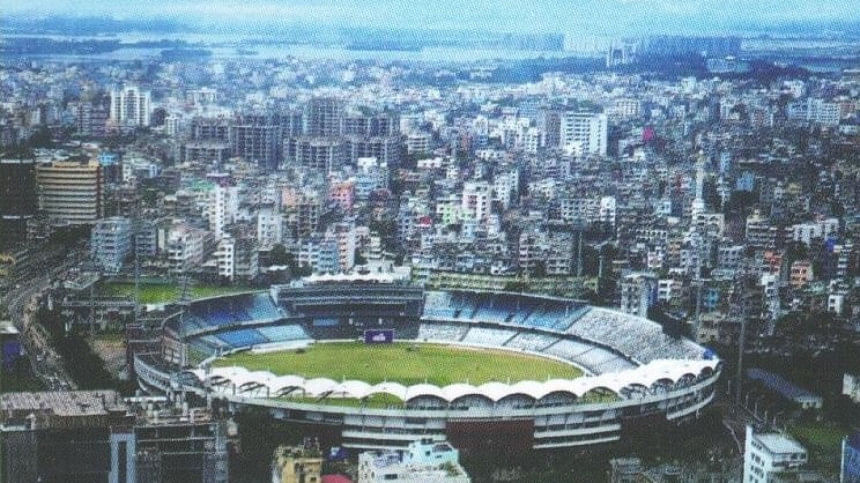 I
An aerial photo of Mirpur Sher-e-Bangla National Cricket Stadium by the BCB photographer Raton Gomes instantly tells the reader that On the Tigers' Trail is on Bangladesh cricket. A foreword by Rahul Bhattacharya—author of Pundits from Pakistan: On tour with India (Picador, 2005)—hints that the book is also "beyond a boundary", to quote CLR James. 
The author, Mohammad Isam, is a household name to those who follow Bangladesh cricket through ESPNCricinfo. This is his first book. It is a collection of his articles in ESPNCricinfo from 2012 to 2021. Isam's friends selected 50 odd articles. From that set, he chose 26. He ordered them in what he thought would be fitting to read. 
Each article has a timestamp that mentions when the article was originally published. The reader needs to read the articles in the context of that time. The articles have been presented either in their original or with minimum editing. 
Mohammad Isam is no stranger to cricket. He was the sub-editor of sports at The Daily Star between 2006 and 2012. He was also a handy left-arm spinner who played professional cricket between 2001 and 2010. 
II
The book starts with an entry from June 2019. It features Shakib Al Hasan' heroics at that year's ODI World Cup in England and Wales. The next entry from March 2020 narrates Mashrafe Mortaza through the eyes of Tamim Iqbal and Mahmudullah after the end of Mashrafe's captaincy. The first two entries were aptly chosen. The reader gets an inkling that the book is full of anecdotes that will amuse all from the casual follower to a connoisseur. 
There are six interviews. Two of them feature Shakib Al Hasan and Mushfiqur Rahim. Two include Hashim Amla, and Trent Boult & Tim Southee. The last two include Sri Lankan umpire Ranjan Madugalle, and Richard Hadlee. As mentioned above, the timestamps are important. Shakib and Mushfiq are presented in their careers in March 2012 and September 2018, respectively. 
The three profiles of Tamim Iqbal, Mashrafe Mortaza, and Mohammad Ashraful are well researched and articulated encyclopedic entries. They present these three icons with freshness and from interesting angles. The book does not end here. Feature articles on Mahmudullah's sudden retirement, Shakib Al Hasan's ban, Khaled Mahmud's controversial conflicts of interest, and the all-present Nazmul Hassan get mentioned. The reader also reads the experience that Isam and Bangladesh cricket went through during the terrorist attacks in New Zealand in 2019. 
Four articles stand out. Isam once found himself bowling his left-arm spin in the nets to Kevin Pieterson during England's tour of 2010. Salauddin Sakil, a migrant worker in Dubai, returned to Bangladesh after his work visa expired. Luck shined on him. He became a first-class cricketer. The rise of corporate finance and its effect on shaping Bangladesh cricket is narrated through a description of the Dhaka Premier League. The article that stood out for this reviewer was the one that introduces Mohammad Salahuddin and Nazmul Abedeen Fahim, the unseen and silent coaches of Bangladesh cricket. 
III
The book is not without its limitations. The author did not present an introduction to the background of the book. URL links are presented at the end, but there are some typos in timestamps. Some of the links do not correspond with the order in which they are presented in the book. Putting these aside, On the Tigers' Trail is a wonderful read that presents Bangladesh cricket through the eyes of Mohammad Isam, for whom cricket has been more than a passion all his life.
Asrar Chowdhury is a Professor of Economics at Jahangirnagar University. He has been contributing to The Daily Star since 1993. Email: [email protected].