Lese Literati: Goethe-Institut Bangladesh starts German literature reading series
Goethe-Institut Bangladesh, in collaboration with Dhaka Lit Fest, North South University, and University of Liberal Arts, Bangladesh, are hosting a series of author talks and readings from August to November 2021, with the aim of bringing German literature to Bangladeshi readers. 
Lese Literati: Onleihe Book Buffet opened on August 18 and 19 with Olga Grjasnowa's City of Jasmine (One World Publications, 2019), a young adult novel set in war-torn Damascus, translated to English by Katy Derbyshire. Bangladeshi author Saad Z Hussain moderated the virtual reading and author talk with Grjasnowa on August 18, followed by a discussion session among six of the book's readers moderated by writer and art researcher Priyanka Chowdhury, aired on Goethe-Institut Bangladesh's Facebook page the following day.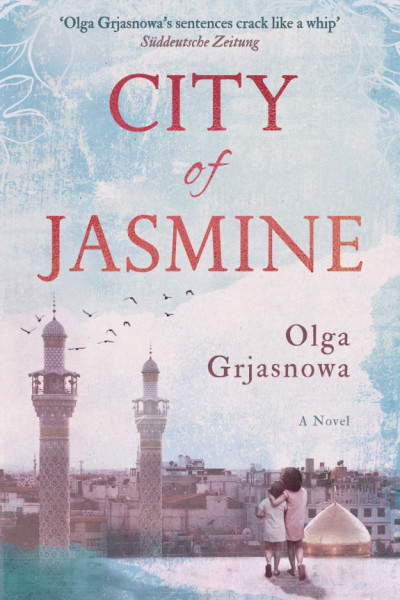 "[Grjasnowa's] novels on issues of migration, home(s) and identities captured the audiences [at the Dhaka Lit Fest 2018", Dr Kirsten Hackenbroch, director of Goethe-Institut Bangladesh, said in a press release. "City of Jasmine with its protagonists losing everything and seeking a new beginning is a timely read in current times."
The free-to-register series, in the coming weeks, will include features by Joshua Gross, author and activist Kübra Gümüşay, and more.
For more book-related news and views, follow Daily Star Books on Facebook, Instagram, Twitter, and LinkedIn.