Hardback edition released of 'Inherited Memories', Goethe-Institut and Zubaan Books' project on the 1947 partition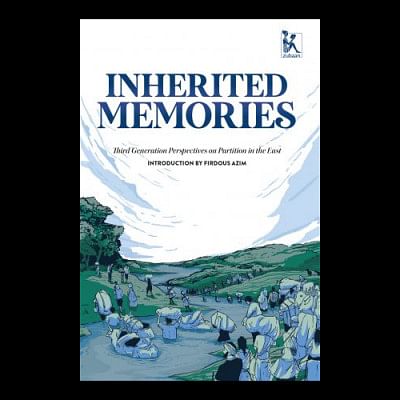 Zubaan Books has released a hardback edition of Inherited Memories: Third Generation Perspectives on Partition in the East, concerning the still-felt ramifications of the 1947 partition.
The book comes with an introduction from Firdous Azim, Bangladeshi activist, post-colonialist critic, and current chair of the Department of English and Humanities at BRAC University. The book is composed of interviews from Bangladesh and India's West Bengal, with the goal of uncovering the collective memories of those who experienced India's partition.
The titular "Inherited Memories" was a collaborative project undertaken by both the Dhaka and Kolkata Goethe-Instituts, starting as far back as 2015. The initiative sought to ask an all-important question: does there exist such a thing as an Erinnerungskultur, a "culture of remembrance", in India? The answers they received, amassing longing, guilt, nostalgia, and new beginnings, uncovered the "conditions in which their families had to move, the cultural traces they carried with them," and the "emotions of the time and events that they only heard about from their families."
The data was collected and overseen by two academic specialists, a coordinator, and 15 researchers—eight from India and seven from Bangladesh. 
Read Daily Star Books' reviews on Partition memories as curated by Aanchal Malhotra and Suchitra Vijayan, and as fictionalised by Mahmudul Haque, Anjali Enjeti, and Maloy Krishna Dhar.