Goethe-Institut launches new project on the 1947 Partition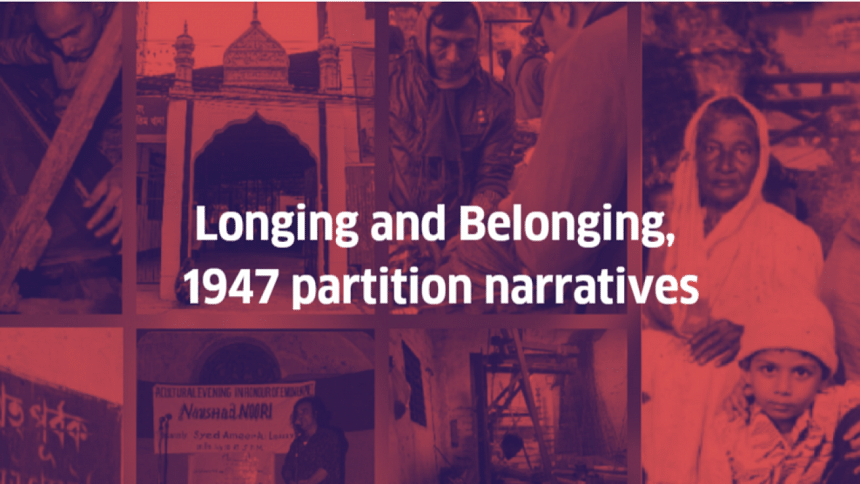 A launch event titled "Longing and Belonging, a collection of narratives on 1947 partition" was held virtually on Friday, 9 July on the Facebook pages of Goethe-Institut Bangladesh and Goethe-Institut/ Max Mueller Bhavan Kolkata. Supported by the Goethe-Institut Bangladesh as part of its Inherited Memories project, Longing and Belonging "presents a collection of chronicles, fragments, stories, morsels of reflection from Indian émigrés living in Mirpur and Mohammadpur of Dhaka who or whose families were affected by the 1947 partition". Friday's event featured readings, discussions, reflections, and a poetry recitation in commemoration of this project, which spanned from the autumn of 2019 through to the eased COVID-19 lockdowns of late.
The project's co-leads—writer and researcher Parsa Sanjana Sajid, and professor of anthropology at Jahangirnagar University, Sayeed Ferdous—welcomed a group of esteemed guests, both national and international. Leading the discussions was Canada-based Pakistani writer and oral historian, Anam Zakaria, who expressed in the event: "Memories and histories are passed on from generation to generation, taking on new meanings and revealing the journey of Partition after Partition."
Joining the discussion was Indian writer and photographer Nazes Afroz, who opined, "These memory projects are immensely helpful for the present generation to negotiate the past events that are shaping them. Historical events have human faces and human stories that are often overlooked."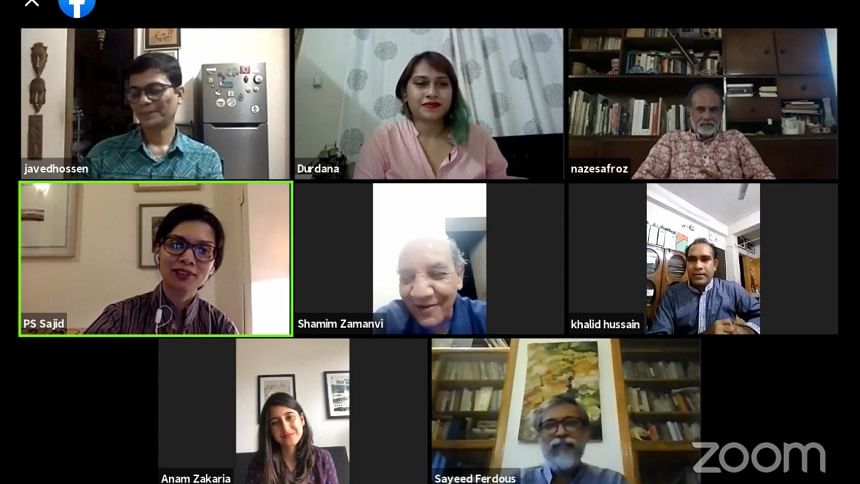 Rounding out the virtual ceremony was Director of Goethe-Institut Bangladesh, Dr Kirsten Hackenbroch, who introduced and opened the floor for invited speakers and organisers, Khalid Hussain, Javed Hussen, and Shamim Zamanvi, who recited poetry from his own collection.
"Longing and Belonging stands as a record and testimony of community, and offers reflections on home, attachments, friendship, identity, generational transmission of stories and more", said co-lead Parsa Sajid.