Discounts galore for Dhaka's book lovers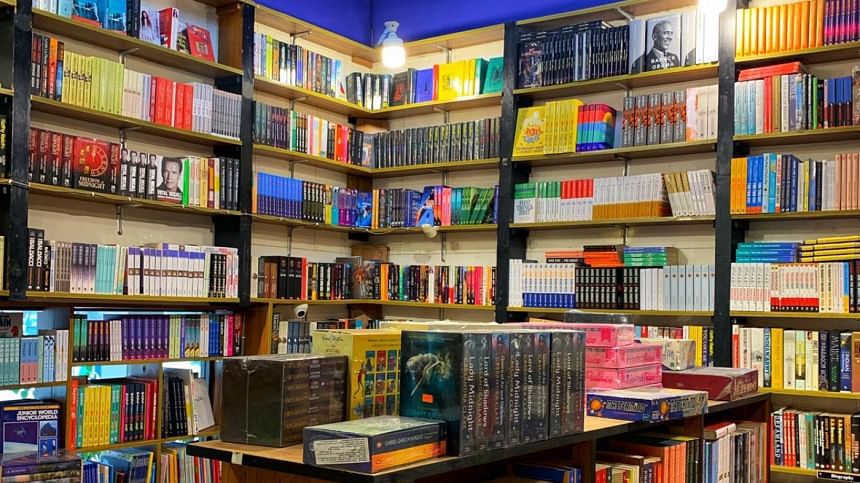 In celebration of Independent Bookshop Day, Bookworm Bangladesh, located on the Old Airport Road, are offering a 25 percent discount on all imported books for customers personally visiting their shop and 20 percent off on online orders. The offer ends on October 9. 
Among Bookworm's interesting titles are Babu Bangladesh-author Numair Atif Chowdhury's book of short stories, Taxi Wala and Other Stories, Naheed Phiroze Patel's a mirror made of rain, Leesa Gazi's Hellfire (trans. Shabnam Nadiya), Albert Camus's works, and more. 
Baatighar is also organising a Sharodiya Sale, offering a 30 percent discount on their publications, 25 percent discount on Bangladeshi books, and an additional 20 percent off on online orders. The offer is valid for both offline and online purchases until October 21. 
"We are witnessing a great response and foreign books are popular choices for readers in Dhaka," shared Dipankar Das, proprietor, Baatighar. The store is promoting their publications and discounted books on their Facebook page.
University Press Limited (UPL) has initiated a grand sale to inaugurate their new location at Farmgate. They are providing a lucrative discount, with 15 to 70 percent off on both old and new publications. 
Nahaly Nafisa Khan, a Daily Star subeditor who visited the sale, shared, "UPL has significantly changed its production and the new publications are of better quality, with beautiful covers and designs. The page formatting is more innovative."
"I believe they're also innovating on the promotion of their older publications, nonfiction books in particular." Khan adds. "The ambience at the new premises is very conducive to reading and browsing books."
Their offer ends on October 16.
Pathak Shamabesh Kendra, meanwhile, is observing writer and translator Mashrur Arefin's birthday by offering a 25 percent discount on books. His work includes research-based books or works of translation, including Iliad, Kafka Galpasamagra, Putraera, Ek Anshan Shilpi, and Ek Grammo Doctor, and his poetry collection, Prithibi Elomelo Sakalbela. The offer is valid for online purchase until October 10. 
Maisha Islam Monamee is a medical student and a freelance journalist who likes reading, scribbling, and blogging. Follow  @monameereads, on Instagram.