Dhaka Lit Fest 2023: Kishwar Chowdhury to open a restaurant soon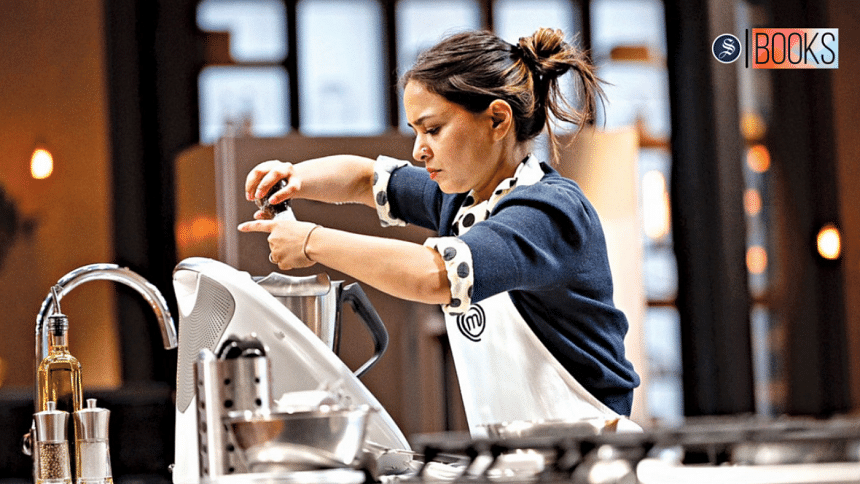 In a DLF Innovation Talk at the last day of the Dhaka Lit Fest, Bengali-Australian chef and Masterchef Australia finalist Kishwar Chowdhury revealed that she plans on opening a restaurant soon. 
"I started my journey with a simple dream of writing a book for my children", she shared at the talk. 
An important factor addressed in the talk is the appropriation of cultures through food.
"I see an appropriation of culture all the time in food", she said. "It's about voices, and sometimes I feel infuriated when I see something that is called Bangladeshi food but really it is not." 
"That's why it's important to have voices like mine and see visibility so we can tell our story and share our dishes authentically." 
Some of the toughest training on food was given to Kishwar by her grandmother, mother and father, she shared. From the right cut of vegetables for specific curries to the spices and herbs one could add—it was about replicating the traditional Bengali dishes, not inventing them. 
This mix of Bengali and Australian roots has also shaped her identity. 
"I had to be careful not to become too Australian or Western", she shared, "but I was raised there so I should be able to take some ownership of the place." 
Kishwar Chowdhury ended the session in a jam-packed auditorium with a selfie with the entire audience.