Breakthrough: A tale of love and prejudice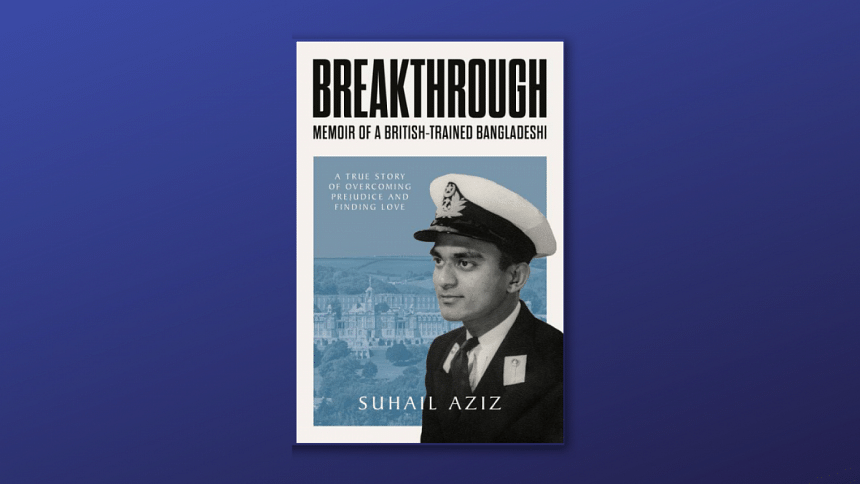 Suhail Aziz's book, Breakthrough (Book Guild, 2020), is a memoir of a British Bengali and his intertwined personal story of love and prejudice. Aziz is best known within the UK Bengali community for his involvement with the Commission for Racial Equality (CRE). The book, however, also charts his struggle in the UK and his career in public service. It also covers some milestone episodes from the lives of the Bengali community, from the partition of the Indian sub-continent to Bangladesh's creation in 1971.
And as we celebrate the golden jubilee of Bangladesh, there is a brief chapter on the Bangladesh movement in Britain. On the inevitable breakup of Pakistan and the creation of Bangladesh, Aziz cites, amongst other reasons, the geographical distance of a thousand miles between the two wings of erstwhile Pakistan, and the imposition of Urdu and West Pakistan's domination over political, economic, and industrial power. Suhail Aziz was in England when he joined the movement in the UK to free his motherland. With his colleagues, he formed the Streatham branch of the Bangladesh Action Committee on top of a restaurant called 'Kulaura' on Streatham High Road, South London. Their activities involved distributing leaflets, going on demonstrations, rallies and marches, and contacting the media to raise awareness. Following the war, he was also instrumental in setting up Bangladesh Awami League Overseas to provide further support, though the offer was turned down due to the existing Awami League in the UK.
Suhail Aziz was born in Sylhet. In the chapter "Early years – Sylhet", he fondly recollects his memory of growing up with a small group of friends going to school, college, playing and going to picnics together. This closeness continued until some of them went their separate ways to the UK, US, Canada, Australia and Germany. He formed a group called the '1952 Batch' in the UK, named after the year of their passing matriculation from Sylhet Government High School.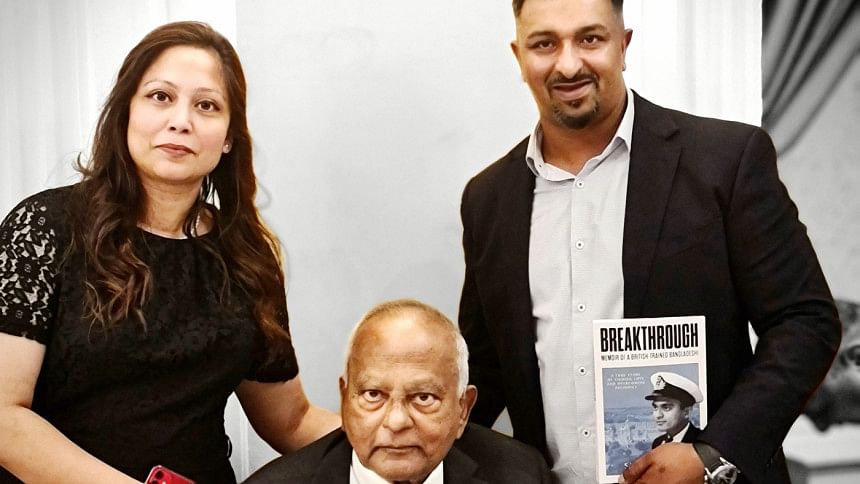 Following the ISC course at Sylhet MC College, Aziz joined the Pakistan Navy in 1954. After initial training in Pakistan, he entered the Britannia Royal Naval College, Dartmouth, England, where the British Admiralty commissioned him on completion of his training. While in Dartmouth, he met and fell in love with Anna, Elizabeth Ann Pyne, who would become his wife. His love led to tensions with the Pakistani authorities, resulting in dismissal from the Pakistan Navy because of his marriage to a foreign national. After his dismissal, Suhail Aziz served in East Pakistan's Inland Water Transport Authority and Unilever Factory, Chittagong, before returning to the UK in 1966 with his family.
In England, Aziz started out as a ticketing clerk at a rail station in an outer suburb of London before a change in jobs that led him to a direct-entry, permanent commission in the Royal Air Force (RAF). This was the beginning of Suhail Aziz's career in the UK. After leaving the RAF, he worked at the Ford Motor Company, the Mars Group, and finally as a Director at the Commission for Racial Equality (CRE). He served in several government bodies to improve relations between diverse groups of people, including Nottingham and Tower Hamlets Community Relations Councils. At the London Borough of Tower Hamlets, he was instrumental in submitting the community's views to the Home Affairs Select Sub-Committee's groundbreaking report, "Bangladeshis in Britain", concerning the housing, health, education and employment needs of the community. He also served in the Labour Party Race Relations Action Group, Nottingham Community Relations Council, BBC Asian Unit Advisory Committee, East London Bangladeshi Enterprise Agency, and Tower Hamlets Education Business Partnership, amongst others.
Following the death of his wife, Anna, in 2014, Aziz went through the different phases of grief. In his own words, "Coping with the loneliness and sadness has not been easy for me. I have felt to my core what it means to be without Anna, my life's precious companion ... I miss her terribly." 
His family members and friends came to support him, and a few friends suggested he write his memoir, as they felt he had a story to tell despite the fact he had not written before.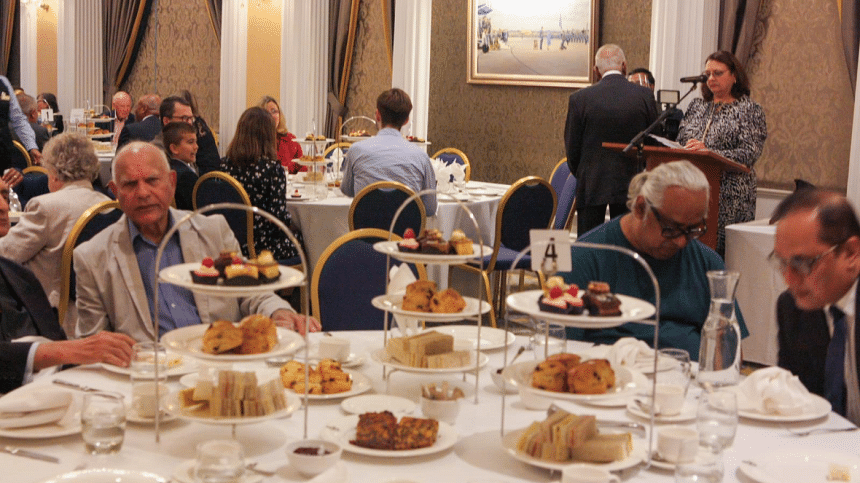 "I am not a writer", Aziz has said regarding his experience with Breakthrough, "I could not write continuously. Writing off and on, it took me some four years from 2016 to 2019. My wife became ill in the summer of 2012. Sadly, I lost her in 2014. Then a period of bereavement, sadness, and loneliness meant that I was confused; I could not think about writing. After Anna passed away, I asked myself, 'What now?' I knew that I had some unfinished business – writing my story came first."
Aziz attended short courses on writing memoirs, consulted books and people he knew. 
Breakthrough: Memoir of a British-Trained Bangladeshi came out last year, but the publishers were unable to launch it widely due to the Coronavirus outbreak. However, with the easing of Covid restrictions, the book was launched on September 4 at the Royal Air Force Club, Mayfair, London, and is available in bookstores.