PM seeks bigger investment by expats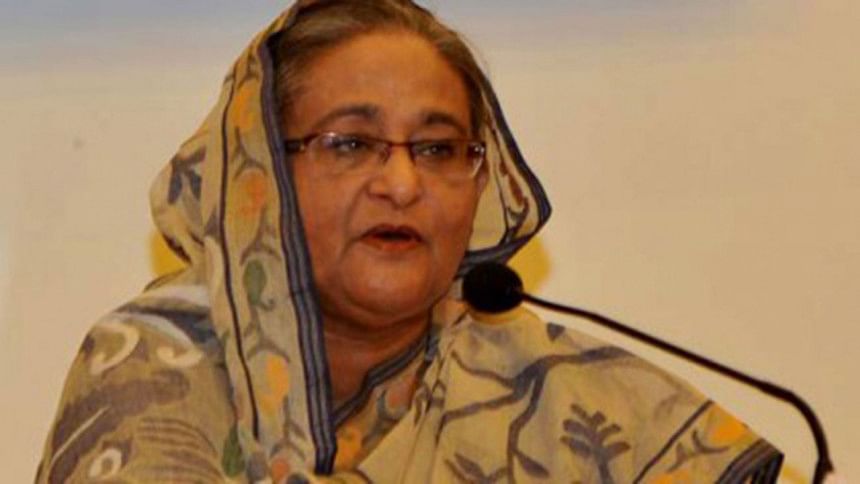 Prime Minister Sheikh Hasina has called upon the expatriate Bangladeshis in UK to invest in their own country, especially in agro-processing industries, in a bigger way.
"You can improve your socio-economic condition more alongside developing the country further through this investment," Hasina told the Bangladeshi diaspora in the UK who met her at Claridge Hotel in UK Friday evening.
In this regard, Sheikh Hasina mentioned various facilities being provided by the government for the welfare of expatriate Bangladeshis.
Highlighting the role of expatriate Bangladeshis in the country's development as well as different movements, the prime minister urged them to further brighten the country's image through their works.
Dedicating her all achievements to the people of the country, Hasina said whatever she has so far achieved has been possible due to the participation of all Bangalees living at home and abroad. "The country has been moving ahead because of them."
Earlier, the expatriate Bangladeshis greeted the prime minister with bouquets for receiving the world's highest environmental accolade, "Champions of the Earth", and the International Telecommunication Union's "ICT Sustainable Development Award" in New York.
Bangladesh Parliament Speaker Dr Shirin Sharmin Chaudhury and PM's entourage and leaders of the UK chapter of Bangladesh Awami League were present on the occasion.