5 warm and cosy books to read this Christmas
One of my favourite Christmas activities is getting comfy under the blanket with a new book. It's true that  you can read anything you want all year, but for me this day calls for some holiday-themed Christmas specials that are set to make your reading sessions extra cosy.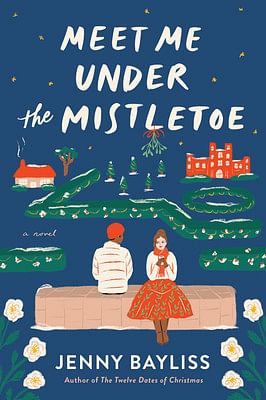 Meet Me Under the Mistletoe
Jenny Bayliss
Penguin Publishing Group (2022)
Elinor Noel is pleased with her life as the owner of a cosy bookshop in London. She has finally worked out how to juggle between her working-class origins and her peers' opulent lifestyles at the expensive private school she attends on a scholarship. Elinor must thus brace herself for an emotionally challenging few days when two of  her old friends ask their entire school gang to spend some days preceding their wedding in the school castle. While the reunion brings back fond memories for Nory, she also encounters her childhood enemy and spirals through a whirlwind of new emotions.
The book starts with a warm holiday ambiance, and the characters stand out distinctly to paint a larger story—which is essentially about Noel but also features her friends' drama as expected of a reunion. Overall, the book is a slow and sweet romance that gives off the same feelings as that of an old blossoming love, that does not shy away from exploring topics beyond this trope. 
All I Want for Christmas
Maggie Knox
Viking (2022)
Maggies Knox's second Christmas book is a delightful music-based holiday read, featuring Sadie and Max, who have landed their big break as they are chosen as candidates on a renowned reality singing competition. After being matched for duet week, they wow everyone with their onstage chemistry and are subsequently forced to fake their relationship offstage.
I believe that a  holiday-themed read with a cute fake-dating trope is all that one needs to celebrate Christmas day. The first instalment of the plot focuses on their past misunderstandings. The narration then smoothly moves to the present day where the duo must decide between their love-hate relationship and their ticket to popularity. This book is "Christmas-y" in its true sense with the final chapter being a holiday special.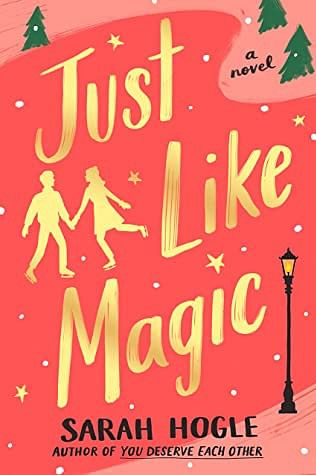 Just Like Magic
Sarah Hogle
Penguin (2022)
In this Christmas tale by the Twice Shy (G.P. Putnam's Sons, 2021) author, she presents a joyful journey through the farce of family holidays and the promise of new love. It revolves around the tumultuous life of Bettie Hughes, who formerly had the ease of wealth but is now having financial difficulty. She boasts about her lavish lifestyle on social media but dreads Christmas and the pressure it brings to live up to her family expectations. By coincidence, she meets Hall, a human form of the Christmas Spirit who offers her the chance to fulfil all her holiday dreams. She gradually falls in love with something that would vanish with the holidays.
This book has everything from layers of emotion, suspense, a wide range of endearing characters, the sunshine-and-darkness trope, to comical lies and their hilarious repercussions. Despite being a blend of real contemporary and fantasy elements, the story seems incredibly authentic.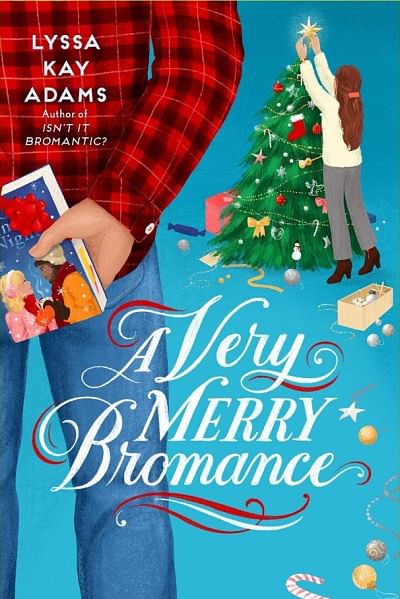 A Very Merry Bromance
Lyssa Kay Adams
Berkley (2022)
From the creator of the iconic Bromance Book Club, this book focuses on country music star Colton Wheeler's love story. After being dumped by the one true love of his life, Colton's music career needs the right push to keep surviving. Meanwhile, his ex, Gretchen, is struggling to serve her community and needs the face value associated with Colton. The holiday season offers them a second chance to reconsider their equation as the Bromance Club tries their best to spark a chemistry between the pair.
The best part of the book is perhaps the relationship between the band of brothers and their support for each other. It is the perfect Christmas romance with adequate proportions of holiday references and meet-cute situations. While it definitely helps to be familiarised with the characters, this book works well as a standalone too. 
A Murder At Balmoral
Chris McGeorge
Putnam (2022)
What is holiday reading without some good mystery? Popular tv series The Crown meets popular detective board-game Clue in this delightful murder mystery, all set to charm Agatha Christie fans and keep readers guessing till the end. The book opens with the royal family gathering at their Scottish residence, Balmoral Castle, for a traditional holiday celebration. As a blizzard gathers outside and a heart-warming dinner is prepared, the family comes together for a holiday toast. King Eric has something to say and is about to name his successor when he drops dead. He had been poisoned and the murderer is on the loose. Being a typical royal drama, the plot presents all characters with a motive to conduct this act as the head chef struggles to find the culprit. 
Maisha Islam Monamee is a student of IBA, DU, and a freelance journalist who likes reading, scribbling, and blogging. Follow @monameereads on Instagram.