An Echo from Nowhere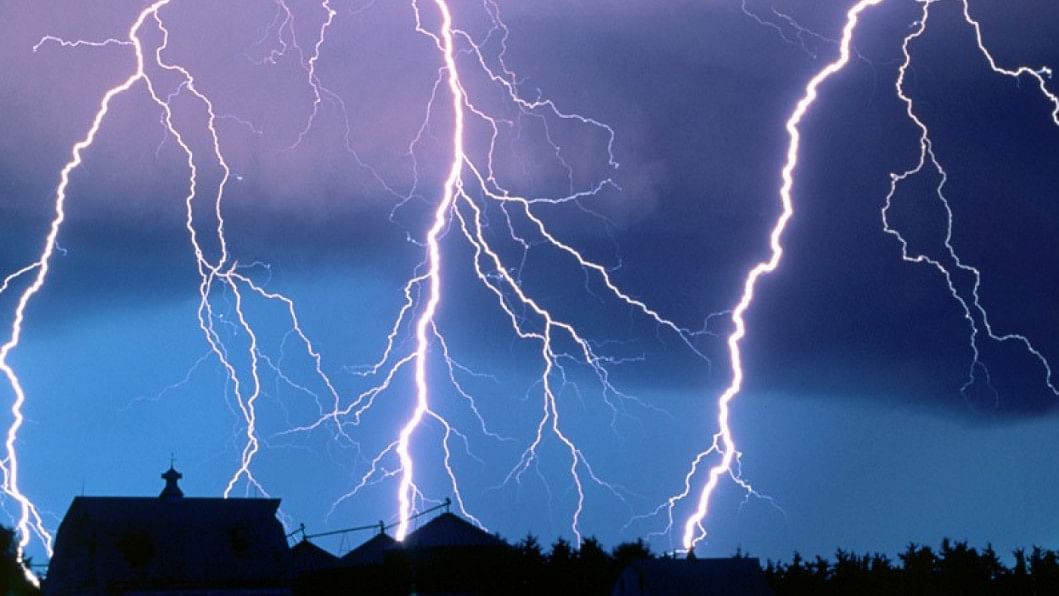 The curtains turned wild in the howling wind. Streaks of lightnings illuminated my dimly lit study from time to time. I relished the wild joy the whole atmosphere brought for me. As I picked up my pen to write, a rumbling thunder shook my soul. It was the month of Ashar (third month in the Bengali calendar) and that was what led me to think that the thunder would be followed by many more and eventually result in a vicious storm. I glanced up at the sky for one last time, before going back to writing.
While working on my thesis on a topic related to telecommunication, an utterly childish thought flashed across my mind. "Has anyone ever tried calling their own number?" I asked myself. It was 1996.  At around that time, only a handful of people in Bengal owned a phone. That being the case, I decided to be presumably the first one to run such a nonsensical experiment.
I was sure that the call would either be blocked or redirected to another number, similar to mine. Perhaps the latter happened, because I did start hearing the dial tone.
"Hello." said a muffled voice from the other side.
Not having prepared any response in mind beforehand, I cut the call. I kept my phone aside, making up my mind not to procrastinate anymore.
After handing in my PhD thesis the next morning, I felt like I was on top of the world! Education was the longest journey I had ever embarked on and to finally reach my destination was the most rewarding experience of all. To celebrate the day, I decided to go to my favourite tea stall in town.
Ordering a cup, I sat on the wooden bench, with my legs crossed. It was drizzling slightly and the rhythmic sound of rain drops falling on the tin shed roof was therapeutic. The incessant Ashar rain had caused tea-coloured puddles to form everywhere on the ground. However, the smell of petrichor in air was invigorating.
The moment Shubhash handed me the cup of tea, my phone started ringing. To my astonishment, the call was coming from my own number. I picked up and waited for the other person to speak first.
"Hello. Can you hear me?" said she.
"Yes."
"I had a call from you last night and somehow our numbers happen to be the same."
Shivers ran down my spine as her voice kept sounding more and more like mine.
 "So, I called the customer service and they, for some unknown reason, could not track down your location." she continued.
"Oh, I live in Chittaranjan, West Bengal."
She replied that she, too, lived in West Bengal, but did not know any district named Chittaranjan. Then the connection got lost. Baffled, I sat there on the bench, wondering what on earth just happened. Nevertheless, I knew all along that the incident was far beyond human reasoning.
Years later, I still awaited her call. Sometimes from Shubhash's tea stall, sometimes from my own house in Chittaranjan, which she did not know of. How can one live in West Bengal and not know about its capital? Was she from a parallel world where Chittaranjan did not exist? Where Kolkata was the capital of West Bengal? Questions like these would come to my mind quite often. However, what would sometimes make me stay up late was the way she talked. She sounded like my twenty-year-old self, lively and confident. In the solitude of those sleepless nights, the thought of her being another version of myself would make me whisper, "Somewhere in the vastness of the universe, I hope you're doing well."
Shahreen Khan Taan is an A-level student, who also happens to be a Tagore enthusiast.