Bangladesh, Mexico sign MoU on cultural cooperation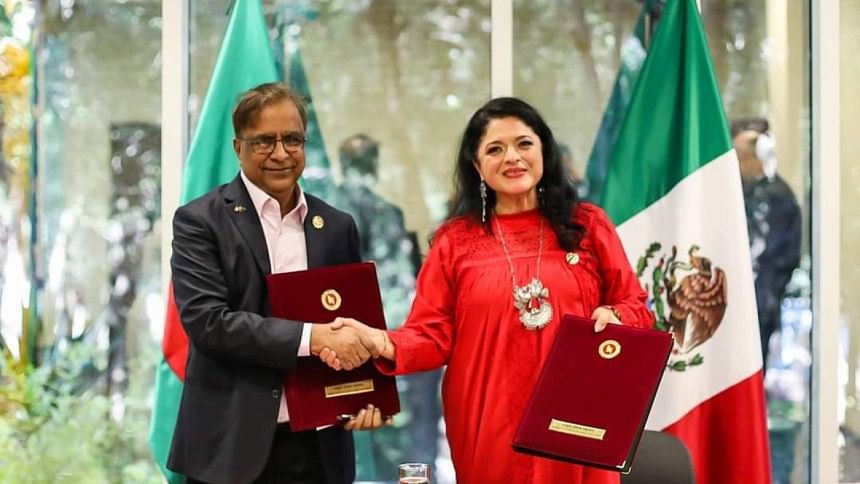 Bangladesh and Mexico have signed a Memorandum of Understanding (MoU) on cultural cooperation.
State Minister for Cultural Affairs of Bangladesh KM Khalid and Secretary of Culture of Mexican Government Alejandra Frausto Guerrero have signed the MoU on behalf of the two friendly nations on Friday (September 30, 2022), at Los Pinos Cultural Complex in Mexico City.  
The bilateral relationship between Bangladesh and Mexico entered a new phase by signing this bilateral instrument.
From the Mexican side, Director General of the Secretary of Culture Dr Pablo Raphael de la Madrid, Legal Adviser Erendira Cruzvillegas, and other officials from the Ministry of Culture were present.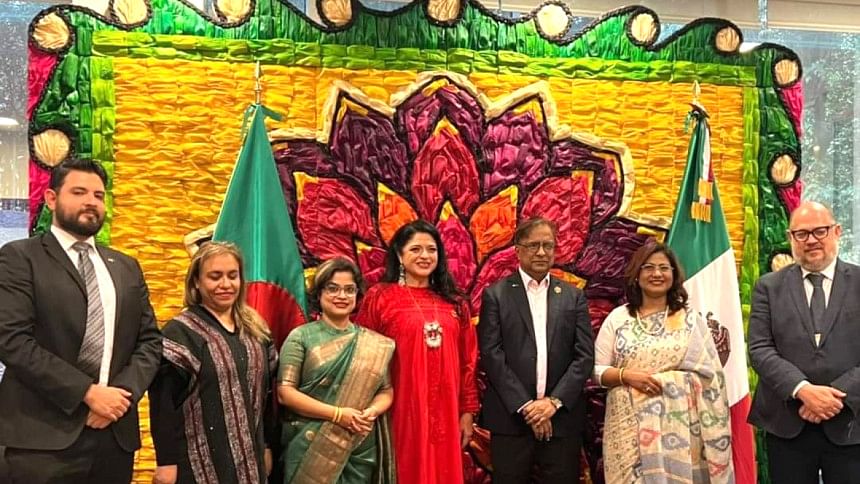 Ambassador of Bangladesh to the United Mexican States Abida Islam and Counsellor Shahanaj Akhter Ranu from the Bangladesh side were also present to witness the event.
According to the Bangladesh Embassy's press release, this MoU intends to facilitate the establishment of direct communications between the libraries, museums, archives, and departments of both countries dedicated to the conservation and restoration of historical and cultural monuments.
It will promote the exchanges of exhibitions, experts and delegations of traditional painters and artisans, art critics, specialists in traditional folk arts, folklore, audiovisual producers, and other areas of the arts, such as music, visual arts, cinematography, conservation and restoration of material and archaeological heritage, and museology.
It will also foster translation of literature, cultural cooperation in the fields of performing, visual and literary arts, as well as participation in festivals, book fairs and other cultural events held in each other's countries.