Video on torturing man in Bhola goes viral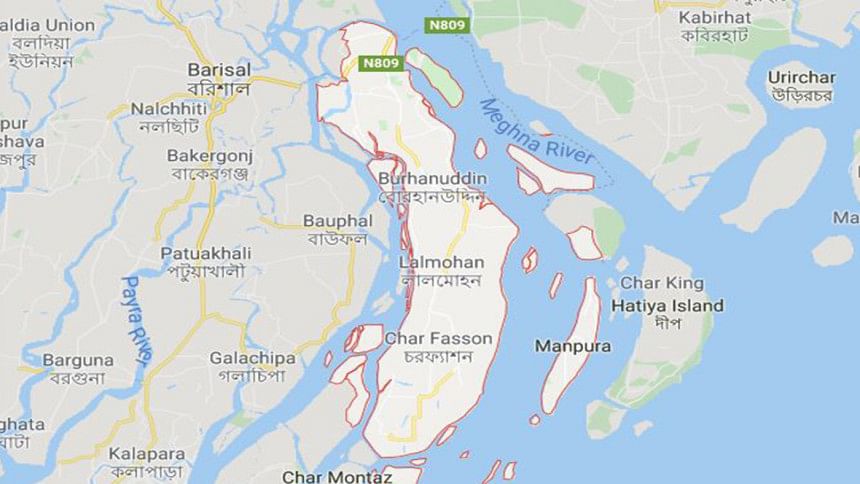 A video on torturing a man in Lalmohon upazila in Bhola went viral on social media after police arrested one Hasan, who resorted to the brutality.
In the video, it is seen that Hasan, an alleged drug trader of Kalmi village, is beating a man mercilessly with a stick tying up his hands and legs and stripping his clothes off.
Lalmohon police arrested Hasan early today following an arrest warrant in a robbery case filed with Halishahar Police Station in Chattogram, said Mir Khairul Kabir, officer-in-charge (OC) of Lalmohon Police Station.  
Police claimed that the video on the ruthless torture in Dauri bazar area was shot some time in 2018 and it was published on social media after the arrest of Hasan as people were frightened to raise voice against him before, the police official told our Jhalakathi correspondent.  
As soon as he was arrested, the video was uploaded to social media, the OC added. 
In the video, it is also seen that Hasan torturing the man, identified as Md Jasimuddin, 50, of Dauri village in Lalmohon before his two daughters.
Locals said Jasim was beaten up for not following Hasan's instruction to sell drug in the area.
After the emergence of the video, police asked the family of Jasimuddin to file a case against Hasan, the OC said.
Later, Jasim's wife Joynab Bibi filed a case against Hasan and seven others with Lalmohon Police Station of Bhola this afternoon.
Hasan was also accused in two other cases including human tracking and theft lodged with Pahartali Police Station in Chattogram.