Tonu murder: CID quizzes 3 local artistes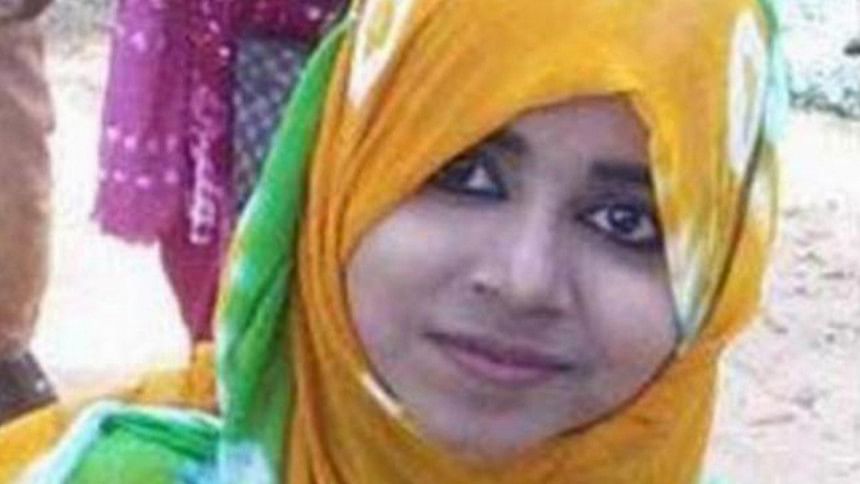 The Criminal Investigation Department (CID) today interrogated three local artistes over the killing of Comilla Victoria College student Sohagi Jahan Tonu.
The CID team, headed by CID Special Police Super Dr Nazmul Karim Khan, took three singers -- Saroa, Khokon and Bappi -- to Comilla CID office at 11am, said CID inspector Gazi M Ibrahim, also investigation officer of the case.
The team members recorded the statements of the three till 1:30pm.
The three artistes were supposed to perform at a programme inside the Comilla cantonment on March 20, Gazi M Ibrahim said.
Talking to reporters at Comilla CID office, CID Special Police Super Dr Nazmul Karim Khan said it may take time but trial for Tonu murder will be held one day.
Responding to a question whether the semen of three men which was found in Tonu's cloths will be examined or DNA tests of suspects will be conducted, the police officer said they will conduct DNA tests of all suspects gradually after getting a court order in this regard.
Sohagi Jahan Tonu, a second year student of History department of Comilla Victoria College and member of Victoria College Theatre, was found dead in a bush beside a culvert inside the Comilla Cantonment on March 20.
In April, doctors of Forensic Department at Comilla Medical College Hospital revealed that the autopsy did not find any sign of rape before the death of Tonu.
On March 30, Tonu's body was exhumed from her grave for collecting DNA sample, fresh postmortem and proper investigation into the case.
Later, members of Crime Scene Unit of CID brought the DNA and other samples of teeth, nails and body to Dhaka for examination.
On June 12, revealing the second autopsy report, doctors at the Forensic Department of Comilla Medical College Hospital said they did not find any specific cause of the death of Tonu in their second autopsy report, but got the 'sign of sexual intercourse'.